Crowdfoods – Food Entrepreneur & Startup Association (FESA)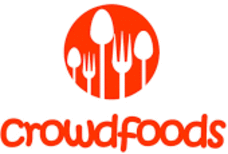 Profile
Crowdfoods is the 1st international association for startups from the food, agro & food/agroTech sector in Germany, Austria, Switzerland & Liechtenstein (DACHLI). Crowdfoods was founded at the beginning of 2017 as a private initiative and was converted into an association under Swiss law in May 2018.

With our association we give all Food, Agro and Food/AgroTech startups a common voice in the market for the first time and network them with the established food industry, food producers, the food trade, service providers, innovators and research as well as with investors and politicians.

We see ourselves as a comprehensive network that links the previously mostly local and regional Food & Startup initiatives in DACHLI to the success of all those involved. Our goal is the promotion of founders, start-ups and start-ups in the food/tech sector as drivers of digital, economic and ecological change in the entire food production chain for the benefit of all on our planet.

The members of our association benefit from a multitude of services - whether from special conditions of our partners, free PR & marketing opportunities, in the field of knowledge & know-how or in establishing contacts and networking with food partners at our events.