Verified
amixon® twin-shaft mixer HM
amixon twin-shaft mixer HM
amixon mixers achieve technically ideal mixing qualities that can't be further improved.
One and the same mixer can homogenize extremely gently, but also deagglomerate intensively.
The degree of discharge is up to 99.99%.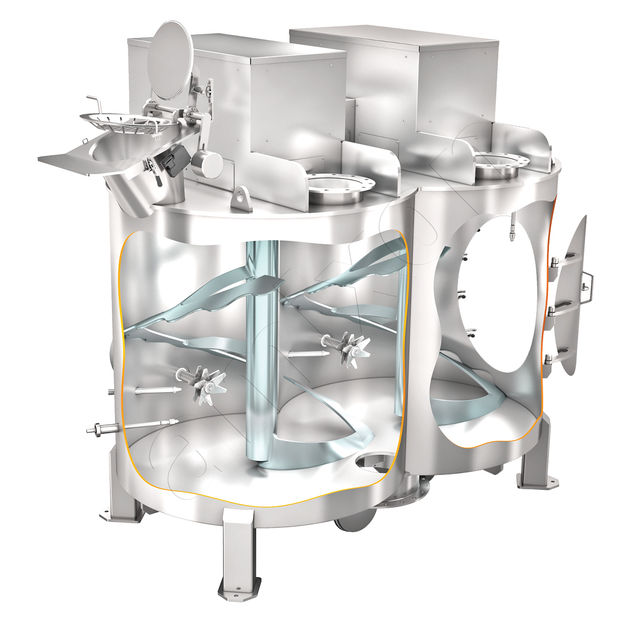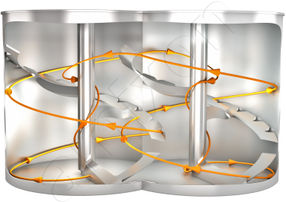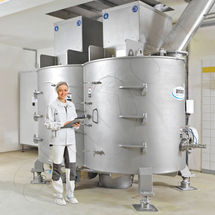 Ideal mixing qualities and excellent particle protection are guaranteed in the twin-shaft mixer.
The amixon® twin shaft mixer creates a three-dimensional product flow which guarantees optimum mixing quality and gentle particle handling. The mixing container consists of two cylinders that merge into each other. In their centre there are two helical mixing tools rotating in the same direction. The helices have a progressive pitch. The width of the helical blade is dimensioned such that a fifth of the entire mixing material is redistributed with one revolution of the mixing tool. The gentle upward transport of the mixture takes place by means of the helical blade mixing tools, while the downward flow takes place naturally due to the effect of gravity.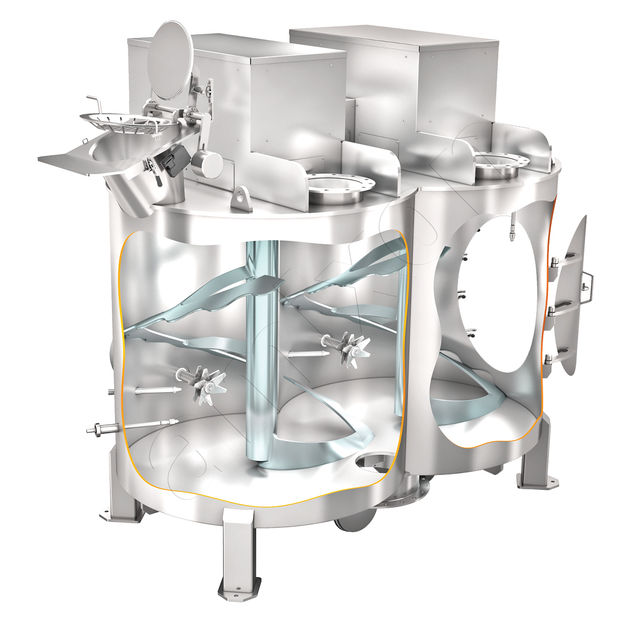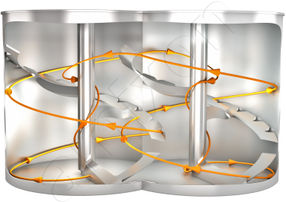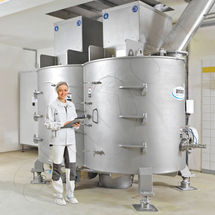 Product classification
Applications
Product categories
Target Industries
Request product information now
amixon® twin-shaft mixer HM
amixon twin-shaft mixer HM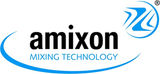 All about amixon