Verified
amixon KoneSlid mixer
amixon KoneSlid mixer
Rapid discharging without segregation
Optimum mixing qualities at low rotational speed
Processing of large product quantities in a short cycle time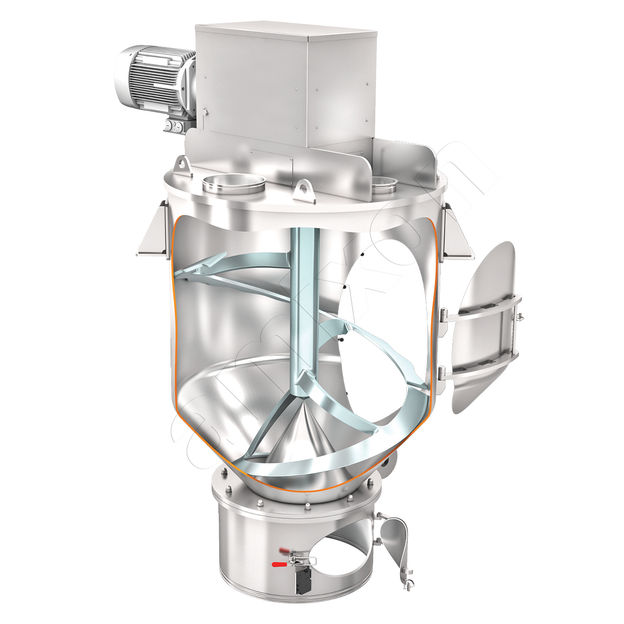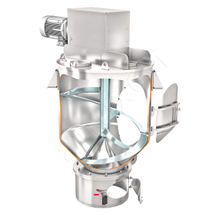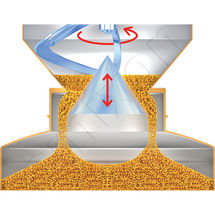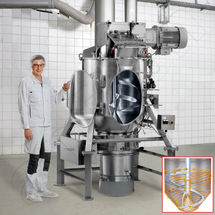 The amixon KoneSlid mixer is characterised by particularly short mixing and discharging times.
The amixon KoneSlid mixer is characterized by particularly short mixing and discharging times, amongst other benefits. It is capable of processing large product quantities in a short cycle time. Ideal mixing qualities and excellent particle protection are achieved in a new way.
In the center of the mixing chamber, a large cone is inserted at the bottom. It has a smooth, streamlined design and supports the flow process of the mix. Helical mixing tools convey the goods upwards in a spiral-like motion along the wall of the container. Having arrived at the top, the goods slide downwards and are directed to the outside once again by the cone. The homogenisation process takes place in the marginal area between the upward screwing and the downward movement.
This process is gentle and effective. After approximately 20 to 30 revolutions an ideal mixing quality is obtained that cannot be further improved in practice. The displacer then lowers itself by a few centimetres, so that the emptying takes place within seconds free off segregation. The mixer discharges up to 100%.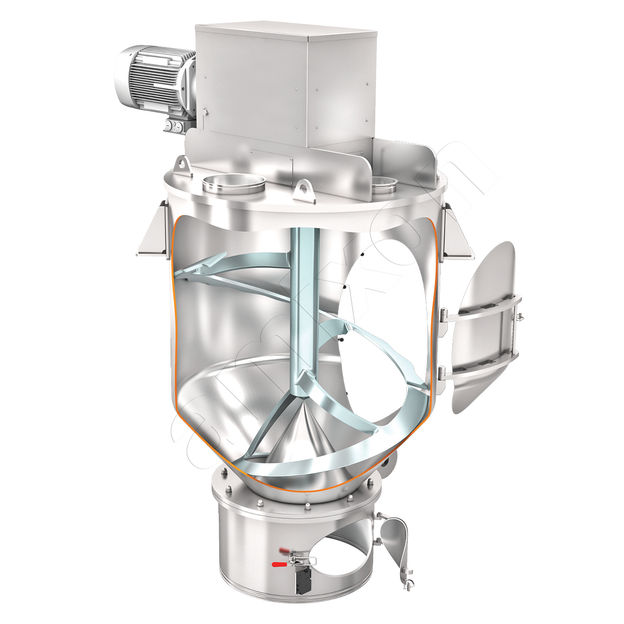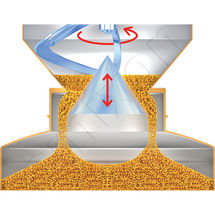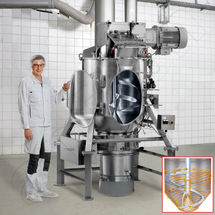 Product classification
Applications
Product categories
Target Industries
Request product information now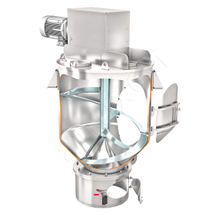 amixon KoneSlid mixer
amixon KoneSlid mixer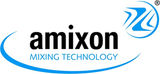 All about amixon