Verified
Vertical single-shaft mixer VM
Vertical single-shaft mixer VM
Ideal mixing is ensured in the amixon mixer by the dead space-free flow
The central mixing tool is mounted
and driven only at the top
The ComDisc system enables virtually residue-free discharge up to 99.99%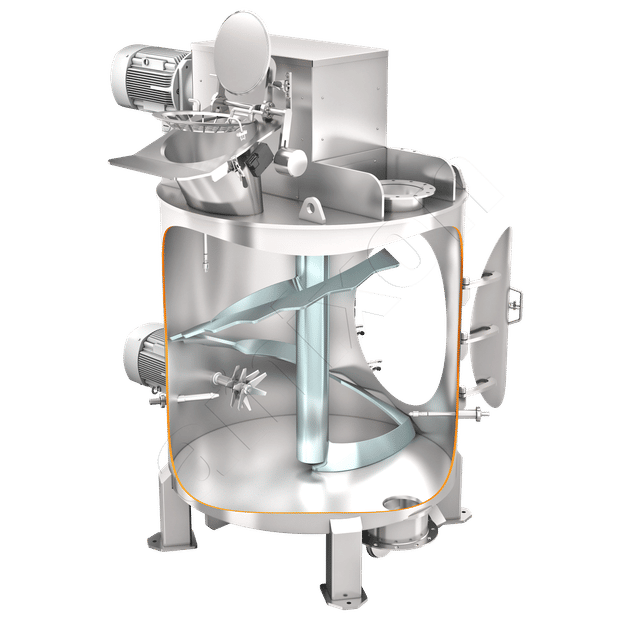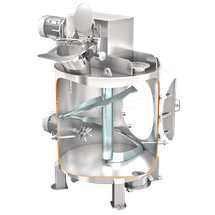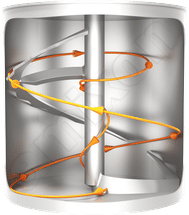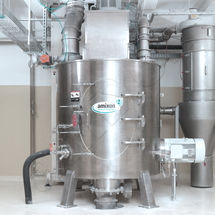 Ideal mixing quality at low rotational frequency
Ideal mixing is guaranteed by the dead space free flow. The central mixing tool is mounted and driven only at the top. The helical blade gathers the mixing goods at the periphery of the mixing chamber and transports them upwards. Once at the top, the mixed material flows downward in the center of the vessel.

The goods are ideally mixed at low rotational frequency, regardless of differing particle sizes, bulk densities and flow properties. In addition, the degree of filling of the mixers can vary from approx. 10% to 100%. One and the same mixer can be used for extremely gentle homogenization, but also for intensive deagglomeration with extremely high energy input. After only about 40 to 160 mixer revolutions, technically ideal mixing qualities are produced that cannot be improved in practice.

The ComDisc system enables virtually residue-free deagglomeration of up to 99.99%. amixon apparatuses comply with current hygiene guidelines. They are manufactured in compliance with EHEDG, GMP and FDA regulations. Made in Germany!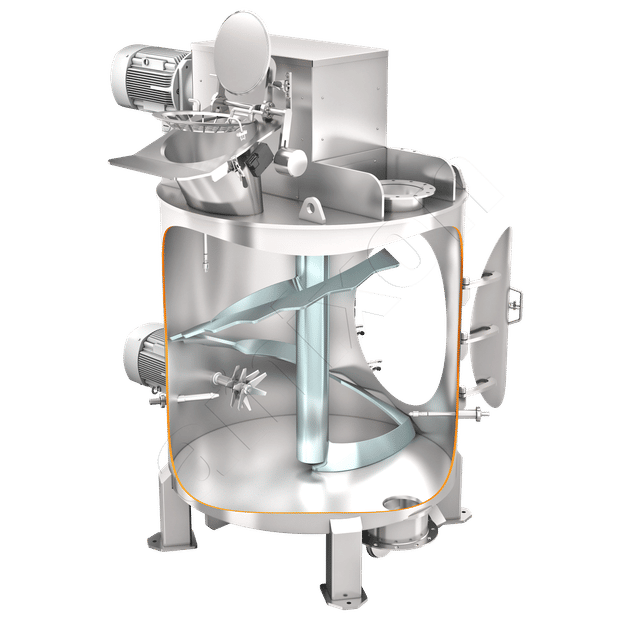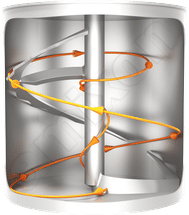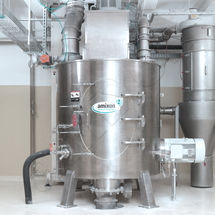 Product classification
Applications
Product categories
Target Industries
Request product information now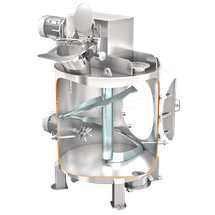 Vertical single-shaft mixer VM
Vertical single-shaft mixer VM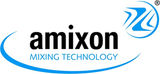 All about amixon