Verified
Catalog: Whatman filtration product guide
Request the new Whatman™ filtration product guide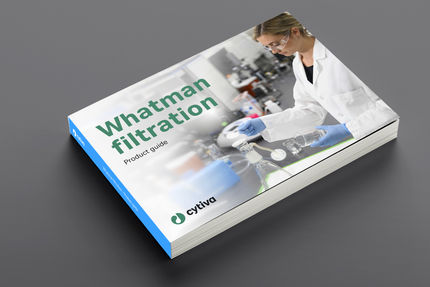 Find your filtration solution using our new Whatman™ product guide
In laboratories across the globe, the Whatman™ brand is synonymous with quality, reliability, and ease of use. Our instinct for simplification helps you to reduce costs and save time.
This filtration reference tool covers Cytiva's broad range of filter papers, membrane filters, thimbles, filtration devices and laboratory essentials. Our filter papers are used to prepare food samples prior to a wide range of analyses. Our syringe filters prevent fatty or particulate laden samples from damaging valuable equipment. Our membranes are used to test for harmful bacteria.
Choose from these ways to find the Whatman product that meets your specific requirements:
1. industry application: this allows you to easily locate Whatman products in the food and beverage industry (p. 6)
2. product type: if you know the type of product you are looking for, you can find it quickly using the table of contents (p. 8)
3. product/catalog number: look up Whatman products by name or catalog number through the indices at the back of the product guide (p. 273).
In addition to product information, we've included general quick reference materials such as basic filtration concepts and a chemical compatibility table.
Product classification
Applications
Degassing carbonated beverages
moisture and solids analysis
nitrogen and phosphorous analysis
soxhlet extraction for lipid analysis
Product categories
HPLC Sample Preparation Equipment
Target Industries
Request product information now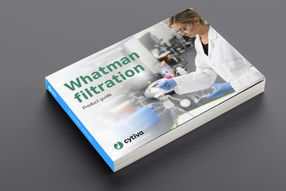 Catalog: Whatman filtration product guide
Request the new Whatman™ filtration product guide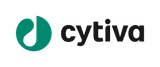 All about Cytiva