Merck

Verified
Catalog: Water, Environmental and Food & Beverage Analysis
Rapid test solutions for your food & beverage analysis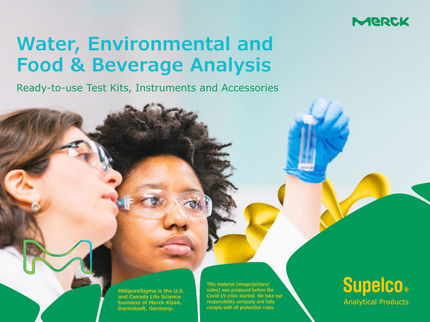 Find the Right Solution, Fast and secure
To help you quickly find the solutions you need, we've created a new, easy-to-navigate catalog. Organized by product category of workflow, we make sure you can pinpoint the right products for you:
Spectroquant photometry systems with test kits and accessories. RQflex 20 reflectometer and test strips - for quick quantitative measurements. MQuant test strips and readers for pH and many other parameters. MQuant colorimetric and titrimetric test kits – for quick semi-quantitative analysis.
To make your food and beverage analysis simpler, faster and more successful, we provide you a broad range of test kits and applications. See some highlights here:
Easy in-process control of e.g. sugar, ascorbic acid or disinfectant residues. Preprogrammed Brewery Methods of MEBAK, EBC and ASBC on our spectrophotometers. Special applications for testing the quality of palm oil, olive oil, or sugar (ICUMSA). Broad range of color determinations.
Product classification
Applications
raw and drinking water analysis
Product categories
Target Industries
Request product information now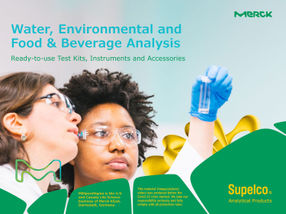 Catalog: Water, Environmental and Food & Beverage Analysis
Rapid test solutions for your food & beverage analysis