Determining water quality in the smallest space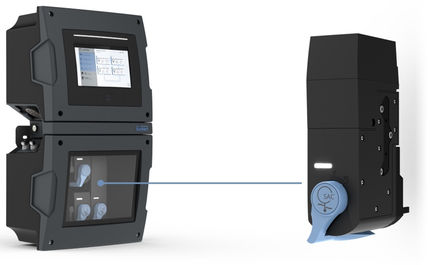 Sensor cube for SAC measurement with the Bürkert online analysis system
The article describes the development of Bürkert´s modular type 8905 Online Analysis System for continuous monitoring of the most important parameters in water treatment at waterworks.

It integrates the functions of several conventional devices in one platform. The requirements for realising such a concept successfully are outlined by the example of a module for measuring the spectral absorption coefficient (SAC) at 254 nm. The SAC makes it possible to determine the quantity of dissolved organic compounds in water samples. The effect of the fluidic and mechanical aspects on the optics of the analytical module and it´s interaction with the complete system are described. The Online Analysis System is based on a platform with three pillars. The fluidic mechanical platform: All available sensors can be connected and disconnected on a standardised backplane, even during operation.

The electrical platform: All sensors and control modules, as well as analogue and digital I/O modules, Industrial Ethernet modules, etc. can be combined on a standardised backplane. The software platform: All modules within the system are connected to a bus system, which also makes it possible to detect new modules and integrate their functions in the system without additional configuration.
White Paper classification
Applications
Product categories
Download white paper now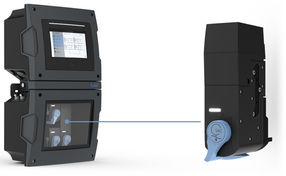 Determining water quality in the smallest space
Sensor cube for SAC measurement with the Bürkert online analysis system
You may also be interested in these white papers