Tauron Ventures GmbH
High-quality nutrients for a conscious lifestyle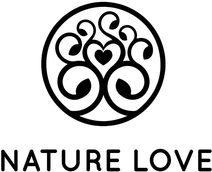 Profile
Why

We all sometimes wonder what the "right" diet or the optimal supply of nutrients actually looks like. The media is full of reports of food scandals, the latest nutritional trends and the lack of nutrients in modern man. In a society characterised by an oversupply of food, a balanced, healthy diet that provides body and mind with everything they need should not really be a problem. But is our diet really balanced? And is our way of life really healthy?

Life in our information society is one thing above all: fast. Not only should work and leisure time be "optimized" as much as possible, but people should also function smoothly. A balanced and healthy lifestyle is important for many people to keep up with the fast pace and high demands of everyday life. The food industry has adapted to this and has long since created foods that are supposed to save time and be as health-promoting as possible. For convenient convenience food, which is characterized by a

simple and quick preparation, functional food soon came along, which also increases the functionality of humans as much as possible. In contrast to these food trade compositions, natural foods in their pure form first have to be prepared.

Supplying the body with simple and pure nutrients is therefore no longer as easy as it used to be. Back to the roots

We have therefore decided to take a step back and consider our roots. Nature is full of nutrients that in their original form support a balanced and varied diet.

NATURE LOVE therefore offers a simple and honest food supplement. Our products and food are free of added flavours, colourings, preservatives and sweeteners. All ingredients are carefully selected, of high quality, tested according to all relevant criteria and of course GMO-free.
Founder

Frank Spiegel