Topic worlds for the food and beverage industries
The topic worlds on yumda.com bundle all information around one topic: products, companies, white papers, webinars, news and more. Use the topic worlds for a clear introduction to relevant specialist topics
Topic Worlds in Focus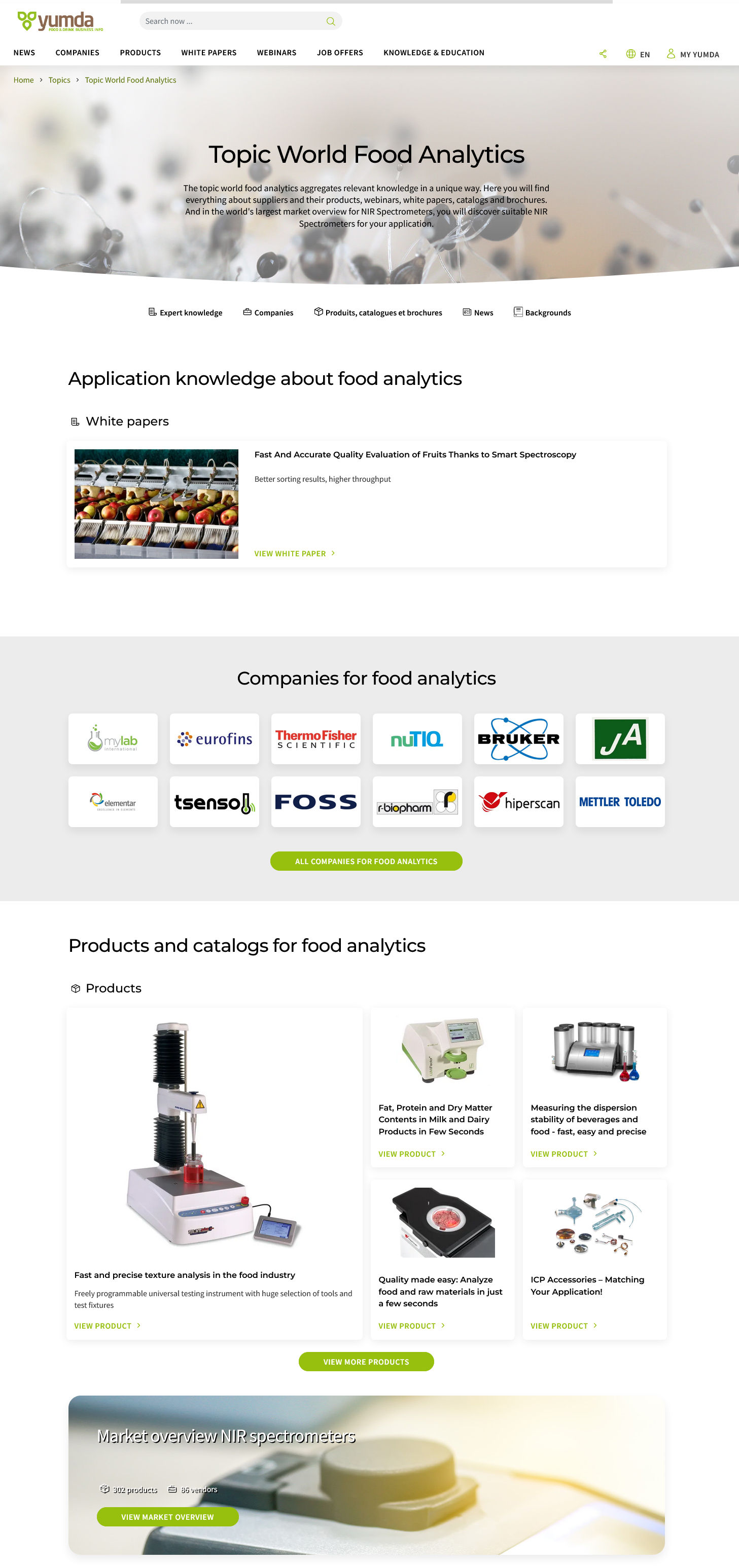 The Topic Worlds on the LUMITOS portals make all the latest on trend topics and applications easily and permanently accessible.
Present your company and its innovative products in this suitable thematic environment, or let your experts have their say in exciting webinars and specialist articles. This will help you strengthen your perceived market relevance and reach new customers through:
Highlighted visibility of your advertising for 3 months.
Attention-grabbing advertising in portal newsletters.
Curious? Find out more now.