The Who's Who of Food Industry Suppliers: 5,831 companies from around the world
Use our company search or select a quick entry below to view selected companies according to Industry, Country or Company type.
Selected companies in the industry
Something is happening in the food & beverage industry ...
This is what true pioneering spirit looks like: Plenty of innovative start-ups are bringing fresh ideas, lifeblood and entrepreneurial spirit to change tomorrow's world for the better. Immerse yourself in the world of these young companies and take the opportunity to get in touch with the founders.
Advertise your company on yumda.com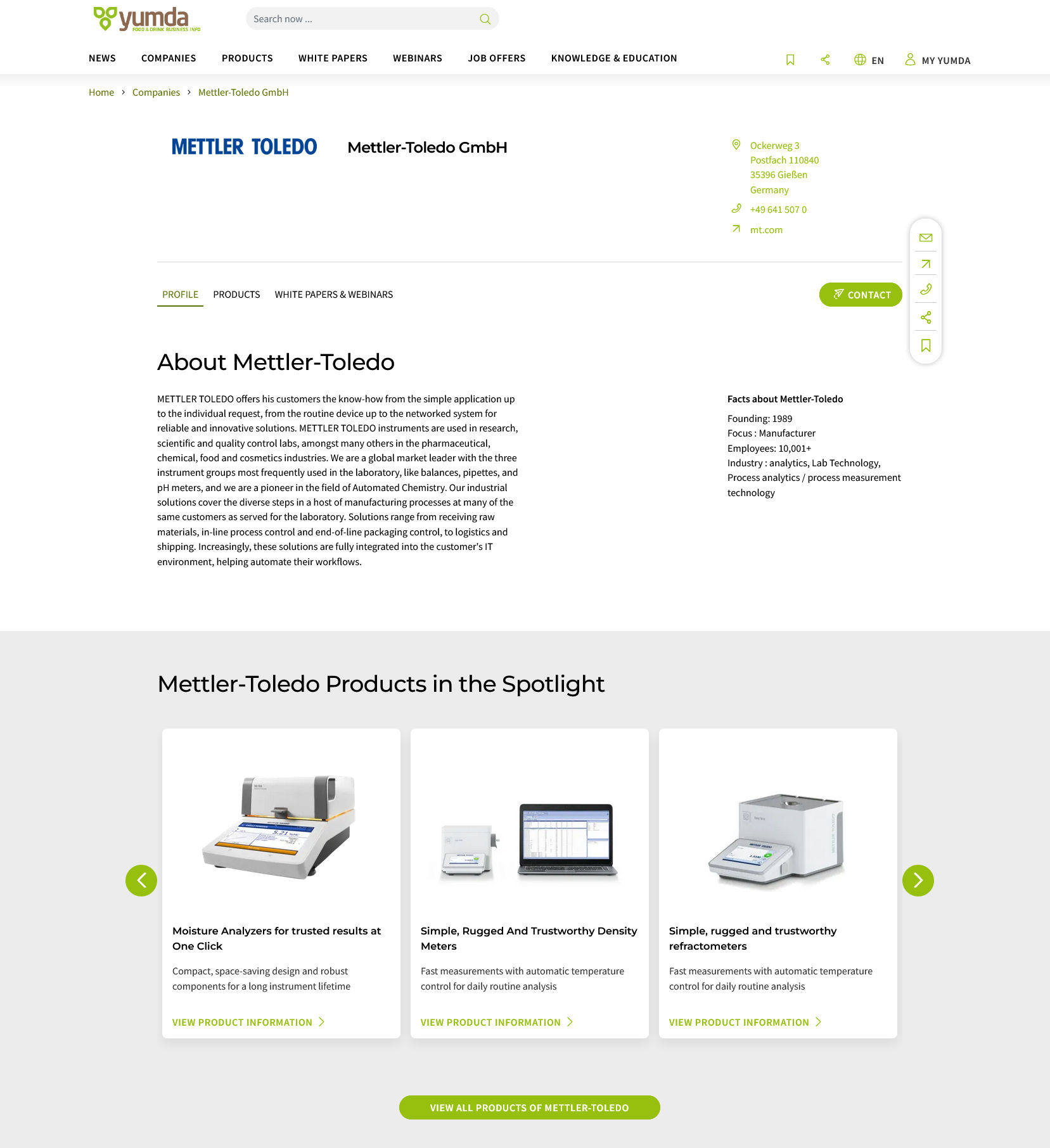 As a B2B company, you have a special challenge to be found by your target group on the Internet. Our food & beverage industry platforms are visited by 380,000 B2B users annually. A large proportion of them search here specifically for suppliers and products.
A premium company presentation is your digital business card and ensures that your company is reliably found on the Internet.
High visibility strengthens your brand awareness
Interested parties reach your website quickly
You gain traffic and leads cost-effectively
Curious? Learn more now