Checkweighing: 7 Steps to Perfect Hygiene in Harsh Production Environments
The IP rating is only one important factor when it comes to the use of checkweighers in wash-down environments. In food production in particular, there are far more aspects to consider than just protection against the ingress of water and foreign bodies. In terms of construction, production facilities must be designed for an efficient execution of cleaning procedures. Any loss of time when cleaning a system is synonymous with a loss of efficiency and thus profit.
The white paper explains in seven steps how you can achieve perfect hygiene when checkweighing in washdown environments.
White Paper classification
Applications
Product categories
Download white paper now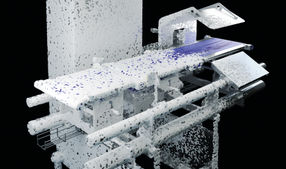 Dynamic Checkweighing in Washdown Environments
Checkweighing: 7 Steps to Perfect Hygiene in Harsh Production Environments
You may also be interested in these white papers