TRIMA Triebeser Maschinenbau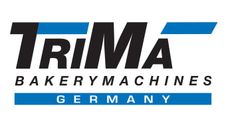 TRIMA Triebeser Maschinenbau GmbH
About TRIMA Triebeser Maschinenbau
TRIMA Triebeser Maschinenbau GmbH is a medium-size company (SME) with headquarters in Zeulenroda-Triebes, Thuringia. The company was originally formed as baking machine factory in 1889 and reprivatized by the name of TRIMA Triebeser Maschinenbau GmbH in 1990. Today, we have a workforce of about 120.

The company is divided into two different independent divisions - baking machines and special-purpose machines.

By tradition and technical development in the baking machines division, we are specialists in machines and equipment for dough processing. As a traditional company we have experience in many fields, which is a valuable basis for the constant improvement and perfection of the quality of our products. We have formed a working party of technical and sales experts to actively advance the product development. The requirements of bakers are taken up, analyzed and translated into successful solutions by our experts. Constant innovation and consistent focus on the customers' needs make us a reliable partner of customers of baking machines.

As regards the standard and the design of our products, our target is to make daily work easier for the users of the machines and improve the quality and efficiency of production while retaining the hand-made quality of the products.

The basis for this is our in-house production experience with constant quality monitoring of parts manufacture and our employees - experienced specialists in machine construction, electrical engineering and electronics as well as highly skilled workers. With competence and responsibility we see every project through all stages, from the proposed solution to implementation, training of operators and provision of service. Comprehensive and highly qualified service by our experienced service team ensures the high availability of our machines and equipment.
Facts about TRIMA Triebeser Maschinenbau
Facts about TRIMA Triebeser Maschinenbau
Focus : Manufacturer
Industry : Production technology
Products from TRIMA Triebeser Maschinenbau
Here you will find TRIMA Triebeser Maschinenbau GmbH