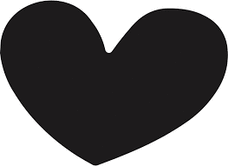 Profile
Potato-cut fries, that was yesterday. We make our chips from a finely seasoned mass, which is then brought back into the usual shape.

But why not make them from the good old potato as usual? With a mass we can create new flavours or, for example, produce chips based on chickpeas. Sounds crazy? Tastes fantastic!

Sascha Wolter is the concentrated competence in culinary matters. Over 23 years of professional experience and always full of interest in observing and trying out culinary trends worldwide. In 2010 he opened his own restaurant just outside Stuttgart. His outstanding cuisine was awarded one of the coveted Michelin stars.

But resting on his laurels is not his thing. So he realigned his star restaurant and turned it into a steakhouse "deluxe". This also succeeded with flying colours. To steaks belong of course also French fries. In his search for alternatives to pure potato chips, he came across the now ubiquitous sweet potato chips. But wasn't there still room for completely new taste experiences?
Founder

Ina Wolter

Sascha Wolter