Personalized food as part of our lifestyle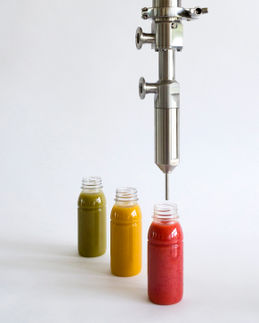 New ways of dosing & filling food
The challenge is based on realizing the combination of characteristics of the "manufactory" and mass production at the same time.
Extreme flexibility and intelligent systems and machines are required. This will also significantly increase the degree of automation and the use of robotic systems in the food industry.
Smart software and networking can overcome this challenge. Intelligent hardware and software make it possible to start the production of a certain foodstuff for a relatively long time with basic raw materials, in order only then - depending on requirements - in one of the last production steps - to give the individual touch, e.g. through flavours or colours.
In the field of filling and dosing technology, the principle of the progressive cavity pump is used in a completely new field of application. The advantages of this technology are adopted by food producers and enable highly flexible and individual production with a theoretical batch size of 1.
ViscoTec offers perfect solutions with the hygienic dispensers and drum emptying systems awarded by the DLG (German Agricultural Society).
This new flexibility and precision is used, for example, in filling machines in which individual additives and flavours (e.g. vitamin C and strawberry flavour) are not added until the end of the filling process. This allows the production batches to be controlled individually.
White Paper classification
Applications
Product categories
Download white paper now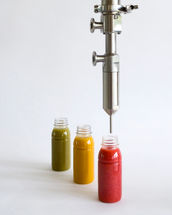 Personalized food as part of our lifestyle
New ways of dosing & filling food