Better-for-you beer has room to grow in Brazil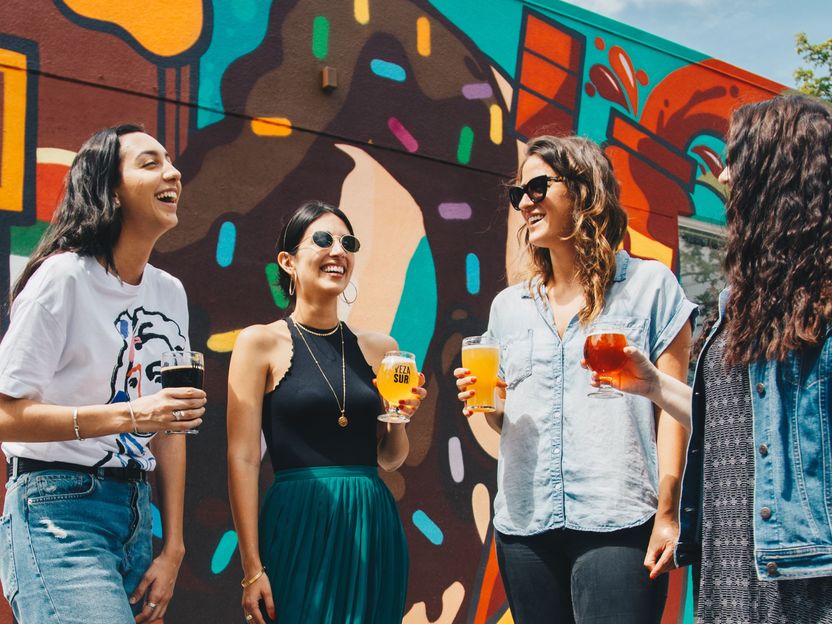 Photo by Elevate on Unsplash
Developing better-for-you beer
Breweries in Brazil must respond to consumer interest in a healthier version of alcoholic drinks. Better-for-you beer innovations will help beer retain the category's lead as the market's most commonly consumed type of alcohol. Currently, there are not many options for Brazilians. The low-, no- or reduced-calorie claim was used by less than 0.5% of Brazilian beer innovations from Nov 2013-Oct 2019. Brewers can create more low-, no- or reduced-calorie beer and/or products with 5% ABV or less to attract consumers. They can take inspiration from the US where a new segment of innovative light beers are emphasizing health and flavor.
Better-for-you beer innovation in Brazil is limited
Low-carb light beer Noi Pure Malt Pilsen Beer is described as a low-calorie and low-carb light beer, which is made with 100% pure malt and contains 28 calories per 100ml. It is sold in a 355ml can (Brazil).
'Soothing peppermint'
Botocudos Weiss Beer with Peppermint is described as a refreshing wheat beer with peppermint leaves "to soothe the soul and bring peace of mind." It is said to pair with salads, Thai food, German sausages, and spicy dishes (Brazil).
Nutritious wheat beer
Insana Weizen Extra Blonde Wheat Beer contains leavening ingredients that are rich in complex B vitamins. The fruity, refreshing, nutritious and cloudy wheat beer is said to be ideal with seafood, salads and fruit desserts (Brazil).
Women are keen on healthier options
Mintel research on alcoholic consumption habits shows that women and adults ages 18-24 and 45-54 are likely to have consumed less beer in the past six months. More than one-third of female alcohol consumers in Brazil would like more non-alcoholic drinks or cocktails compared with a quarter of men who are interested in non-alcoholic drinks. To change the behavior of many women who are drinking less beer, brewers can create sought-after innovations, including healthier alcoholic beverages with lower alcohol by volume.
Non-alcoholic beer has youth appeal in Brazil
Non-alcoholic beer has the potential to develop a loyal audience among young adults of legal drinking age. Brazilian alcohol consumers aged 18-24 show a higher interest than Brazilian alcohol consumers overall to try more non-alcoholic drinks or cocktails. Non-alcoholic beer can also add functional ingredients that appeal to alcohol occasions such as relaxation or energy. Functional non-alcoholic beer is most likely to appeal to women and Brazilian alcohol consumers aged 18-24.
Fruit flavors can make light beer more intriguing
Light, no- or low-alcohol beer can use fruit juice or flavors to lower alcohol content without losing flavor. Innovative flavors will connect with beer-drinkers aged 18-24.
Made with acerola pulp
Ekäut Sour Acerola Berliner Weisse Beer is a sour craft beer fermented with acerola pulp. The 4.3% ABV beer is described as "light, refreshing and juicy" (Brazil).
Soursop sour beer
OverHop Brewing Catharina Sour Soursop Beer is a collaboration between Brazilian craft brewer and Canada's Avante-Garde Brewery. It is made with tropical fruit soursop (Brazil).
Jaboticaba blond beer
Colombina Fazenda Braveza Blond Beer with Jaboticaba is a strong Belgian blond beer made with jaboticaba, a grape-like fruit popular in South America (Brazil).
What Mintel thinks
Beer remains Brazil's most popular alcoholic beverage, but an increase in health-consciousness among Brazilian adults will require more better-for-you beer innovations. Healthier versions of alcoholic beverages can avoid losing adults who are worried about the calories or negative health effects of alcohol. Brewers can appeal to women and young adults with better-for-you beer, especially those with lower alcohol by volume and non-alcoholic functional beer formulations.
Other news from the department business & finance
More news from our other portals