Wonderware by Schneider Electric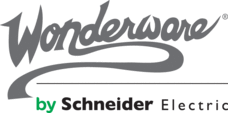 Profile
Invensys is a global technology company that works in partnership with a broad range of industrial and commercial customers to design and supply advanced technologies that optimise their operational performance and profitability. From oil refineries and power stations to mining companies and appliance manufacturers, our market-leading software, systems and controls enable our customers to monitor, control and automate their products and processes, thereby maximising safety, efficiency, reliability and ease of use. Active in over 180 countries, we employ more than 16,500 people serving four primary market segments: Industrial Software, Industrial Automation, Energy Controls and Appliance Controls.

Everything that we do is about helping our customers enhance productivity. Our technologies are used by customers in plants and facilities around the world, helping to give them a competitive edge by speeding up their processes, improving accuracy, saving time, cutting waste and boosting their safety and sustainability performance.

With a deep understanding of our customers' industries and their business needs, our long-term sustainable growth is driven by an absolute commitment to project and commercial execution excellence, which also drives our reputation as a partner of choice.

Invensys is a publicly listed company on the London Stock Exchange (LSE: ISYS.L). It also has an American Depository Receipt (ADR) programme which is quoted on the US over-the-counter market known as "OTCQX International Premier".
Products
Product portfolio
A

utomation software

R

eal-time operating systems

S

oftware
software systems
Services
P

rocess control engineering