Rockwell Automation to showcase how to increase flexibility and efficiency and reduce total costs of operation
Stand C008-D009 - Hall 10.1 - Anuga FoodTec, Koelnmesse, Cologne - 24-27 March 2015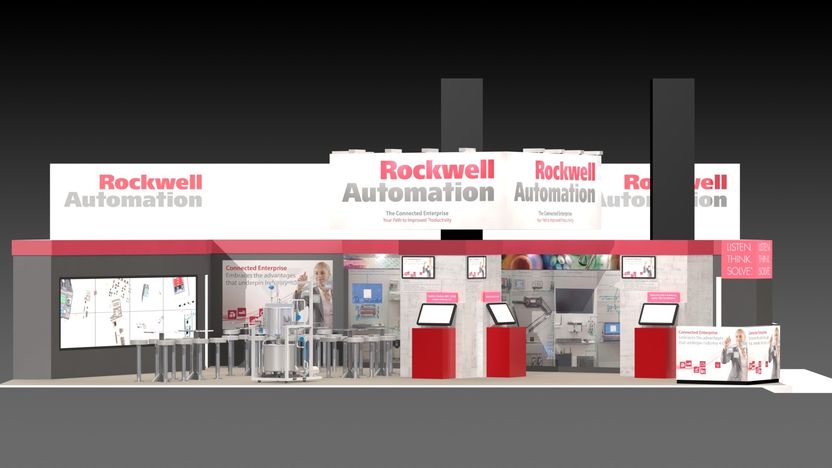 Rockwell Automation will have a significant presence at this year's Anuga FoodTec event, the leading global trade fair of the food and beverage industry. Covering all aspects of food production – from machines and systems to ingredients and services – it is universally recognized as an ideal place to meet developers, manufacturers and innovators.
Rockwell Automation will use the event to show how it can help companies, large or small, capitalize on The Connected Enterprise to embrace the advantages that underpin the vision of Industry 4.0. It will also highlight how using this approach, companies can address multiple industry targets – including increasing productivity – while reducing costs.
Rockwell Automation invites visitors to come and see what makes a successful Connected Enterprise and to illustrate this approach, its stand will feature many tools and products from its impressive range, all of which are geared towards increasing productivity, competitiveness, flexibility and agility without increasing costs.
At the enterprise level, Rockwell Software CPG Suite delivers value-based applications that help towards the achievement of operational excellence, an increase in supply chain effectiveness, help with adherence to regulatory compliance guidelines and help meeting sustainability goals. Also on show is the PlantPAx process control system, which uses a single integrated platform to combine process control solutions, hybrid and discrete applications, safety systems and motor control.
The Pavilion8 modular software platform will help companies become more competitive without increasing their costs. A modular software platform, Pavilion8 supports Model Predictive Control, Environmental Management and Production Performance Management.
The company's RAPID Line integration solution provides a flexible, repeatable approach to integrating manufacturing and processing lines. Utilising a common equipment interface, the system helps users to configure, control and analyse line performance from a standard operator station. By doing so, this approach can lower the total cost and time of deploying and optimizing manufacturing equipment.
At machine and cell level, Rockwell Automation will also be showcasing its innovative iTRAK® Intelligent Track System, a modular, scalable linear motor system that allows for independent control of multiple movers on straight or curvilinear paths. Gone are the rotary driven chains, belts and gears of the past. iTRAK replaces this hardware with simple, effective software profiles, which redefine speed and flexibility in automation, while helping its users to increase throughput and reduce their carbon footprint. A batch reactor skid will also be shown in operation and will be used to demonstrate better recipe control on just one system.
Finally, Rockwell Automation will also demonstrate its capabilities regarding traceability, which is becoming far more prevalent in the food industry. Serialization requires a comprehensive system to track and trace products from manufacturing through the entire supply chain. Join us to learn how best in class companies are using new serialization solutions to reduce implementation risks using commercial off-the-shelf technology to quickly optimize their return on investment.
With a holistic, integrated and connected approach that encompasses all facets of the food industry's operational demands, Rockwell Automation is the only company with such a broad and effective offering. Building smart manufacturing programs is a primary target of many of the world's leading food companies and thanks to the proliferation and affordability of plant-floor Ethernet and smart devices, powerful local computing solutions and multiple network technologies, information is being transformed into insight – giving decision makers new unheard of levels of visibility. This real-time visibility coupled to effective operational data flow combine to make decision making much more effective. Come and see how Rockwell Automation can help you to enable the vision of Industry 4.0 today.
Other news from the department business & finance
More news from our other portals