Riding the 2020 roller coaster
04-Jan-2021
-
Switzerland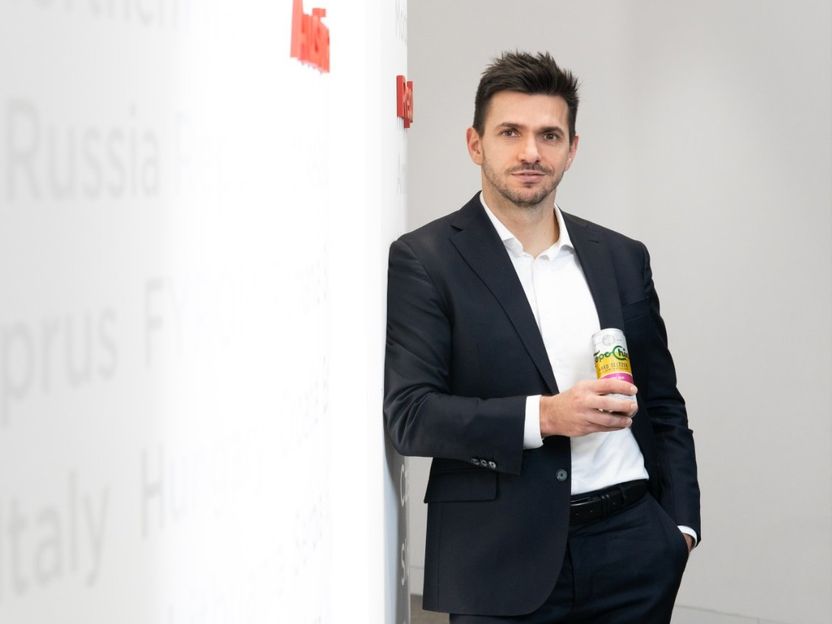 But of course, it wasn't just Italy. Coca-Cola HBC is a business spanning 28 countries on three continents serving more than two million customer outlets. It rapidly became clear that this was going to be a crisis on an international scale that would demand agility and humility in the face of massive adversity. As a group, deciding on the essential priorities was the easy part – keeping our people safe, our customers supplied and our communities served. But we also needed to navigate a hugely complex and evolving marketplace.
Replaying our response during this first phase in my head, the word that best describes it is "adaptability".
Every individual and business in every market had to adapt, and fast. We needed to understand and provide guidance on the fast-changing regulatory framework – everything from how to service equipment to dealing with finances in the crisis and how to keep goods moving in the face of limits on travel across or between countries.
To assist our partners in hotels, restaurants and cafés, we supported industry led voucher schemes and funds in several of our markets to ensure cash flow to bars and restaurants while they were shut. We also provided free legal advisory, financial help to bartenders who were put on minimum wage and online training to support hospitality schools.
For our customers with overstretched supply chains, overworked personnel trying to keep up with demand and restrictive regulations to navigate on the shop floor, we offered flexible supply and merchandising services. Where central warehouses of our customer retailers could not cope with the spikes of demand, we delivered supplies direct to outlets or offered volunteers to get the products onto the shelves. Where in-store activities were constrained by new regulations and outlets struggled to meet the demand, we offered support outside of normal working hours.
And then as markets reopened, optimism returned.
In late May we began our biggest launch of the year, bringing Costa Coffee to our first markets, despite the ongoing COVID-19 restrictions. We brought Costa Coffee to our first markets. Seven months later, the exceptional Costa brand has expanded into 14 markets. This means consumers from Ireland to Russia are enjoying Costa Coffee at-home, on-the-go and at-work, with the new range now listed in retail and hundreds of bars, restaurants, cafes and work locations.
Looking back to the summer, I recall the re-ignition programs we developed for our hotel, bar and cafe customers. As outlets gradually began to reopen, we deployed teams to support customers by building displays, filling coolers and shelves and offering marketing assistance. In total, more than 1,900 employees took part, assisting 32,000 outlets. We are forever grateful to these guys.
We then turned our attention to how we could help customers bring trade back. Along with The Coca-Cola Company, we launched the Open Like Never Before campaign, backed up by technology assisted traffic-driving mechanisms for customers. For example, smaller outlets could access the "Ad Creator", which offered customers free online advertising space. And "This Coke Is On Us" connected outlets with consumers by offering the first Coke on the table for free. Across our markets, more than 1 million bottles of Coca-Cola were given away in around 8,000 outlets.
In September, I took on my new role as Group Commercial & Customer Director, some would say great timing! But these first months in my new role have, above all, offered some great opportunities to interact and learn from passionate professionals from different countries facing common challenges. That, I wouldn't change for the world!
From October onwards Covid-19 measures were back in many countries and we faced up to the strangest December holiday season I have ever seen. Our hearts and minds are focused again on our people, our customers and our communities.
But, there were also sweet moments. For example, in November we and The Coca-Cola Company entered the exciting and fast-growing category of Hard Seltzers by introducing Topo Chico Hard Seltzer in Austria, Great Britain and Northern Ireland, Greece, Ireland and Ukraine. This is one to watch in 2021.
As this uniquely challenging year comes to an end, I know that it has provided opportunities and a host of learnings. For us it has certainly accelerated the digital transformation of our business, as well as underlined our role in supporting our customers and communities. We have discovered that many things that seemed impossible without a lot of travel and physical interaction can actually be done faster and better in a virtual set-up. These learnings inevitably create opportunities for new and different ways of doing things.
Looking forward to 2021, we will continue to support our people, our partners and our communities, so that they can take advantage of the opportunities that will certainly come.
Other news from the department business & finance
More news from our other portals