World Water Day: Which fruit requires the least water for its production process?
The lemon has positioned itself as the fruit with the smallest water footprint of all fruits produced in Spain
"Accelerating Change" - this is the slogan chosen by the United Nations (UN) this year for International Water Day, which is celebrated every year on March 22. As the UN itself explains, "on average, we need to move four times faster to achieve SDG 6 by 2030." However, various sectors in the agri-food industry, such as the European lemons/order_t/'>lemons produced in Spain, have been working for several decades to stay ahead of the target.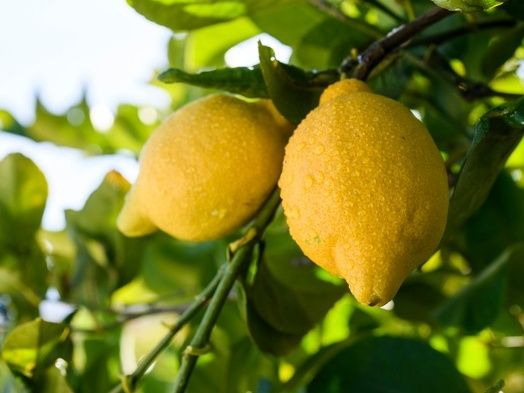 Lemon from Spain / AILIMPO
In particular, the lemon sector has managed to reduce its water footprint by 39% over the last 30 years to 271 m3/t, making the lemon the fruit with the smallest water footprint of all fruits grown in Spain. In the production of other citrus fruits, for example, this indicator is almost 300 m3/t higher, according to the report 'Huella hídrica del limón en España' (Water footprint of lemon in Spain), published by the sector association of lemon and grapefruit producers (AILIMPO).
"The calculation of the water footprint of the lemon is part of AILIMPO's sustainability policy, which aims to meet Goals 6 and 12 of the UN SDGs to ensure the availability and sustainable management of water and sanitation for all and promote more responsible consumption," AILIMPO said.
The water footprint is an internationally recognized indicator of the freshwater consumption required to produce a product or service, taking into account direct and indirect consumption throughout the supply chain. Three factors are considered: the blue water footprint, which is water from surface or subsurface sources; the green footprint, which is water from precipitation absorbed by plants; and the gray water footprint, which is water used to avoid impacting the blue footprint.
For example, the AILIMPO report mentioned above quantifies that of the total 271 m3/t of the lemon's water footprint, 155 m3/t can be attributed to blue water, 56 m3/t to green water, and 60 m3/t to gray water.
What has been done to achieve this?
The European lemon produced in Spain is an example of optimal use and management of irrigation water, thanks to investments in storage and distribution facilities. In this way, 84% of the cultivated areas are irrigated with local irrigation systems, which means a more efficient use of water and nutrient resources for the crops. This has led not only to a reduction in water consumption, but also to an increase in productivity, which is now 274% higher than 30 years ago.
Nonetheless, lemon growers are working to reduce their water footprint even further. They are investing more in precision agriculture technologies to maximize productivity and minimize water use, such as monitoring soil water, placing plastic mulch on crop rows, covering irrigation ponds, or reducing the use of inputs.
These characteristics are promoted by the Association of Lemon and Grapefruit Producers (AILIMPO) in the Welcome to the Lemon Age campaign, supported by the European Union, which aims to promote consumption among the new generations of consumers in Germany, France and Spain and to achieve greater appreciation and recognition of the special characteristics of the European lemon, such as quality, freshness, sustainability, traceability and food safety, compared to non-EU lemons.
Note: This article has been translated using a computer system without human intervention. LUMITOS offers these automatic translations to present a wider range of current news. Since this article has been translated with automatic translation, it is possible that it contains errors in vocabulary, syntax or grammar. The original article in German can be found here.
Other news from the department business & finance
More news from our other portals