Start-up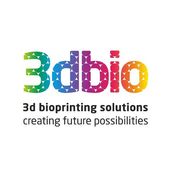 3D Bioprinting Solutions
About 3D Bioprinting Solutions
3D Bioprinting Solutions is a Laboratory for Biotechnological Research founded by INVITRO, the largest private medical company in Russia. The laboratory develops and produces bioprinters and materials for 3D bioprinting, and also develops innovative technologies in the field of biofabrication. The official opening of 3D Bioprinting Solutions Laboratory took place on September 6, 2013.

The co-founders of the laboratory are one of the founders of the INVITRO company group, the Chairman of the Supervisory Council of the Laboratory for Biotechnological Research 3D Bioprinting Solutions, the Chairman of the Board of Directors of the INVITRO company group Alexander Ostrovsky and the executive partner of 3D Bioprinting Solutions Yusef Hesuani.

Today the company has international partners, cooperates with the leading institutes in Russia as well as scientists of famous scientific centres abroad.
Facts about 3D Bioprinting Solutions
Facts about 3D Bioprinting Solutions
Founding: 2013
Focus : laboratory
Industry : biotechnology
Product portfolio of 3D Bioprinting Solutions
Product portfolio
Here you will find 3D Bioprinting Solutions