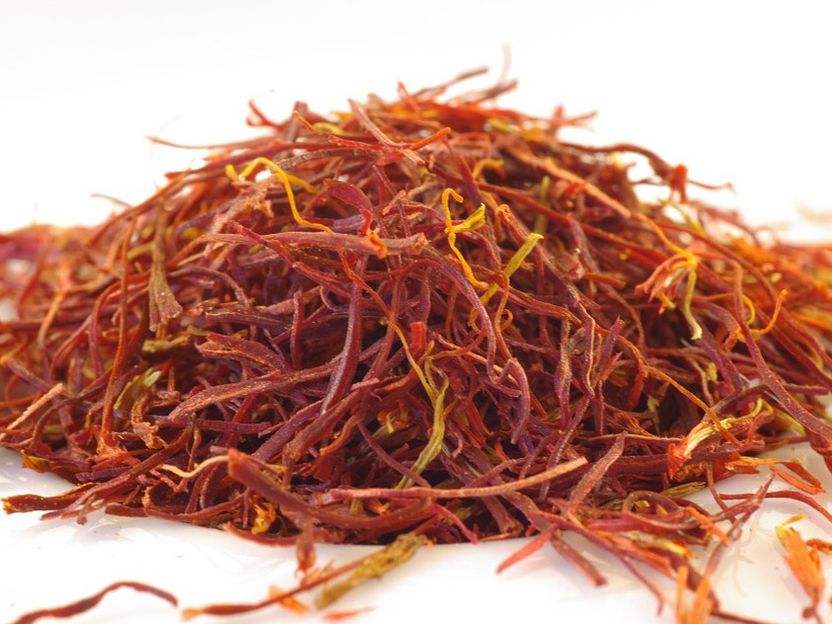 Intense color, global flavors and premium appeal
Saffron is the handpicked stigma of the blue crocus flower, Crocus sativus linnaeus. It takes more than 70,000 flowers to make just one pound of saffron, making it the most expensive spice in the world. The spice is found in a number of global cuisines but the major producers of saffron include Spain, Iran, India, Afghanistan, and Greece.
Saffron has purported functional properties, including claims that it is an anti-inflammatory. But saffron's real potential lies in its ability to make a dish seem premium, luxurious and exotic. Luckily, it takes only a small amount of this extravagant spice to impart its complex flavor, subtle aroma, and eye-catching color. Saffron's strong crimson-yellow hue exemplifies Mintel's 2016 Global Food & Drink Trend, 'Eat With Your Eyes,' appealing to consumers for whom sharing images of food is as important as eating it.
Retail food formulations can benefit from a saffron infusion
Appetizers and side dishes. A small amount of saffron will boost the flavor and appearance of any dish or side dish. Soup, salad dressing, bread, dip, sauces, spreads, oils, honey, side dishes, frozen meals, and spice blends are among the many opportunities to leverage saffron.
Entrees and dessert. Saffron pairs exceptionally well with poultry, fish, and crustaceans. Its subtle flavor, savory aroma, and visual brightness are ideal enhancers to augment seafood, poultry, beef, or lamb. At the end of the meal, saffron can add a sweet and savory touch. Try it in cakes, cookies, scones, pudding, and ice cream.
Beverage. Saffron-infused beverage opportunities abound. Launches in the last year include peach rose water with saffron, green and spiced teas with saffron, organic saffron beer, honey rum liquor with saffron, and classic Arabic coffee with cardamom and saffron.
Other news from the department business & finance
More news from our other portals