Plant proteins attract investors
Burcon introduces joint venture partner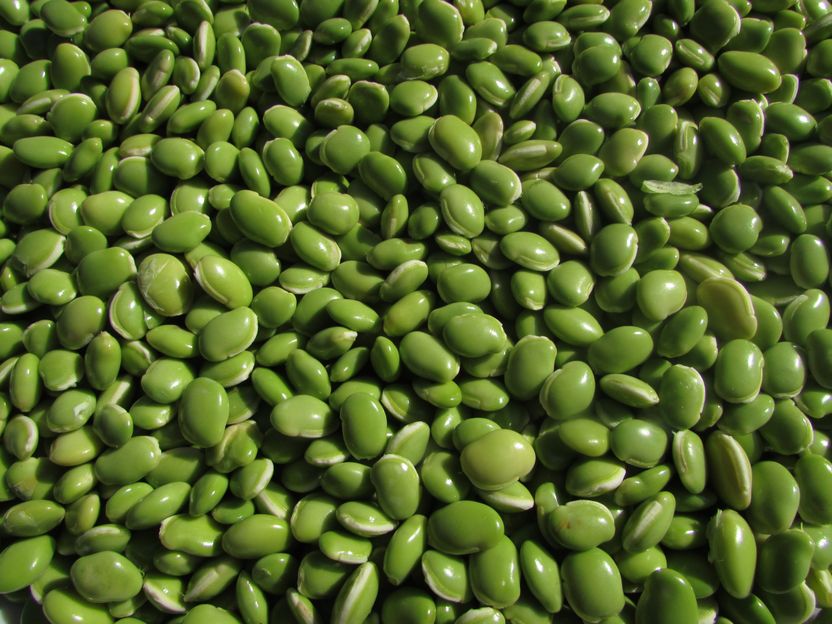 Bild von Vijaya narasimha auf Pixabay
The link between the investor group and HOCI was strengthened by the recent acquisition of FHF Holding Ltd. (parent company of Manitoba Harvest Hemp Foods including HOCI) was terminated by Tilray Inc. Tilray Inc. is one of the world's largest and most demanding producers of medical cannabis.
"We are delighted that Barry, Ryan and Shaun have become our partners to bring Burcon's unique plant proteins directly to the world as producers," said Johann F. Tergesen, Burcon's President and Chief Executive Officer. He added: "You are experienced entrepreneurs with an exceptional track record. They deliver results and increase the value of the company for their shareholders. We are convinced that they will be excellent partners as well as disciplined and competent plant operators."
As previously announced, the investor group has committed to contribute up to CAD 16 million to the required financing of the joint venture. Burcon is expected to contribute CAD 8 million and own 40% of the joint venture company.
Barry Tomiski and Ryan Bracken will both serve as Co-CEOs and directors of the joint venture company. Shaun Crew, Johann Tergesen, Burcon's CEO, and Jade Cheng, Burcon's CFO, will also serve as directors of the joint venture company. The joint venture company will be run under the new brand name Merit Functional Foods Corporation ("Merit Foods") according to the will of the partners. It has entered into a royalty-bearing license agreement with Burcon for the production, sale and distribution of Burcon's legume proteins. These include the pea proteins Peazazz(R) and Peazac(TM) as well as the canola proteins Supertein(R),
Puratein(R) and Nutratein(R). As previously announced, Burcon will be responsible for the technology transfer to Merit Foods and will contractually support the design, construction and commissioning of the commercial protein production facility.
A pioneer in the industry, Shaun founded Hemp Oil Canada in 1998 and built HOCI into the world leader in hemp as a food ingredient. Shaun is familiar with and involved in every facet of the hemp business. Shaun is one of the founding members of the Canadian Hemp Trade Alliance (CHTA), of which he was Director and President. He was also Vice President of the Hemp Industries Association and was an active member of the European Industrial Hemp Association. Shaun was also on the board of Ste Agathe Community Development for over 20 years.
Barry has over thirty years of experience in the agricultural and food industries. Most recently, Barry was Chief Operating Officer of Manitoba Harvest and led an operational team of over a hundred employees, with a sales volume of approximately CAD 100 million. Barry spent eight years at Manitoba Harvest/Hemp Oil Canada, where the organization has grown from a small start-up to the world's largest known, ingredient-focused hemp nutrition company. Prior to joining Hemp, Barry held senior sales and operational positions at Cargill and Maple Leaf Foods. Barry is currently Director of the Manitoba Food Development Center.
Ryan is a trained engineer with 18 years of experience in food production. Most recently, Ryan was Vice President of Innovation at Manitoba Harvest, where he led the Research & Development and Product Development teams. Ryan joined Manitoba Harvest/Hemp Oil Canada seven years ago, where he was responsible for the financing, development and commissioning of the 40,000 sf world-class facility. Prior to joining Hemp, Ryan spent eleven years working in the animal protein field, leading and consulting small and large organizations through continuous optimization processes and market launches. Ryan is currently Director of Food & Beverage Manitoba.
Note: This article has been translated using a computer system without human intervention. LUMITOS offers these automatic translations to present a wider range of current news. Since this article has been translated with automatic translation, it is possible that it contains errors in vocabulary, syntax or grammar. The original article in German can be found here.
Other news from the department business & finance
More news from our other portals