Trending ingredients to watch: Indian Gooseberry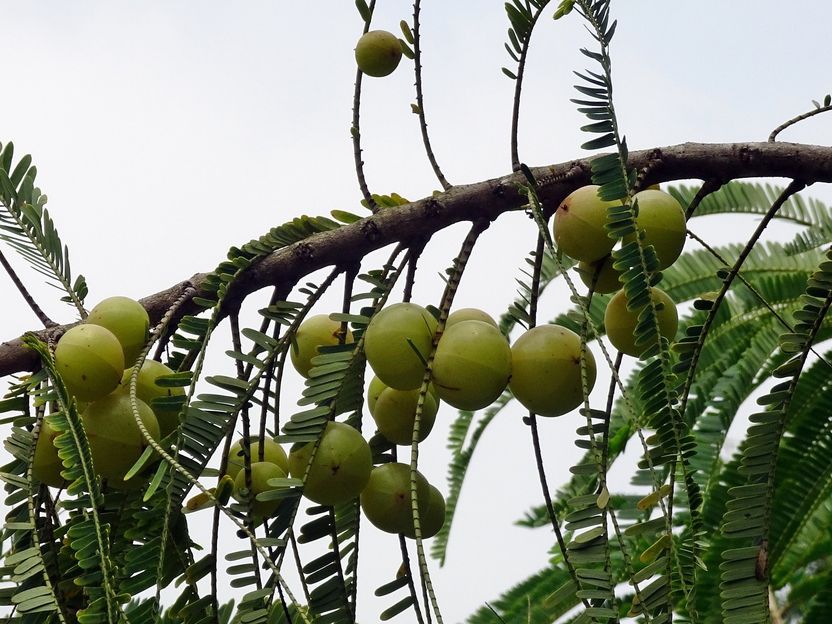 Indian Gooseberry, also known as Phyllanthus emblica or Amla, is rich in vitamins C, E, B, a variety of trace elements and minerals, and also contains 14 kinds of amino acids that the human body needs and superoxide dismutase (SOD), and rich organic selenium, especially vitamin C; each 100g of fresh Indian Goosebery contains 500-1841 mg of vitamin C, which is 4 times higher than that of kiwi, which is known as the king of vitamins, and 25 times higher than citrus.
In the application of food and beverages, the main effects of Indian Gooseberry are: antioxidant, healthy skin, nails and hair, healthy immune system and beauty. Because of its rich vitamin C content, Indian Gooseberry are used as effective collagen generators in vitamins & dietary supplements and functional foods and drinks.
Among the new products of Mintel Global New Product Database (GNPD), the categories that contain the most Indian Gooseberry as ingredients are Beauty and Personal Care (it has brightening, moisturizing and antioxidant effects), followed by vitamins & dietary supplements and tea drinks.
Main Effect
Judging from the positioning claims of the food, beverage, and vitamin dietary supplement categories, antioxidants, skin and nail and hair health, immune system health and beauty are the top of the list, and they are growing rapidly.
GNPD New Products Overview
Tenzling Energy Drink is an energy drink that emphasizes "pure plant-based", with vitamin C-rich Indian gooseberry to help with antioxidants and fatigue. (Netherlands)
Lotte Yolala Yogurt Flavoured Carbonated soda contains Indian Goosebery extract. (Korea)
Humble Warrior Turmeric & Mango Sparkling Plant contains Indian gooseberry which is said to be Vitamin C powerhouse. (United Kingdom)
Maeil Sunup Collagen Plan Low Juice Drink contains Indian gooseberry extract and rich in vitamin C. Vitamin C can effectively help the body to naturally produce collagen and bring beauty benefits. (Korea)
Shiseido The Collagen contains two authorized patents on the combination of plant ingredients and their beauty effects. One of the patents relates to the combination of Lingoberry and Indian Goosebery extract, which can be taken orally to promote collagen production and achieve cosmetic purposes. (Japan)
Other news from the department business & finance
More news from our other portals