Barry Callebaut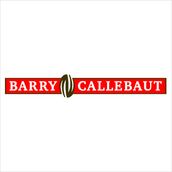 Barry Callebaut AG
About Barry Callebaut
Barry Callebaut is the world's leading manufacturer of high-quality chocolate and cocoa products. Barry Callebaut represents

- more than 9,300 employees operating out of more than 30 countries - more than 50 production facilities - annual sales of about CHF 5.9 billion (EUR 4.8 billion / USD 6.5 billion) - comprehensive competency in the art of making chocolate and cocoa products– from sourcing and processing cocoa beans to producing the finest chocolates, including chocolate fillings, decorations and compounds

We are the global leader in chocolate and cocoa innovations and provide a comprehensive range of services in the fields of product development, processing, training and marketing. Barry Callebaut is committed to a sustainable cocoa production through its "Cocoa Horizons" initiative and to help ensure future supplies of cocoa as well as improve farmer livelihoods.
Facts about Barry Callebaut
Facts about Barry Callebaut
Products from Barry Callebaut
News about Barry Callebaut
Here you will find Barry Callebaut AG