Waterdrop Microdrink GmbH
Fertilize your water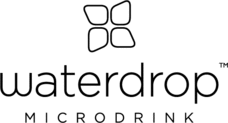 Profile
Not so long ago a young man was sitting on a plane on his way to one of his appointments. Martin was almost always on the move, wanted to take care of his health and couldn't decide on any of the sugar-containing drinks on board. OK, then just water! With nothing.

"Why isn't there a product that doesn't need another plastic bottle or can, but is good for my health and so small that I can throw it into a water bottle neck?" Martin thinks, and while he was thinking, the idea of a big thing that's very small developed:

The Microdrink - the best fruit and plant extracts compressed into a small cube. All you need is fresh water.

Martin was immediately electrified, quit his job, looked for investors and put everything he had into researching and developing his new idea.

What he needed now were really good people: So he convinced his brother Henry and his friend Christoph to join him full-time and as a partner.

It wasn't easy, Thomas Henry Wieser had a good job at Boston Consulting like himself and Christoph Hermann was head of the Lovegrove industrial design departments in London with internationally awarded work.

The three of them went to work and today "the idea that fell from the sky" has solid ground under their feet:

"Inserting cubes instead of dragging bottles"

The idea is so simple that one wonders why no one has come up with it before. Answer: Only after intensive research and development could our team of experts gently compress the best fruit and plant extracts and launch the world's first microdrink on the market.
Products
Product portfolio
B

everages

N

on-alkoholic beverages