Verified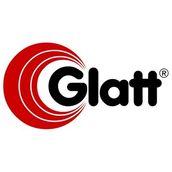 Glatt Ingenieurtechnik GmbH
From the product idea to industrialization from one single source
About Glatt
From the idea to turnkey production, Glatt accompanies its customers along the entire value chain. The company has recognized the potential in life science plant construction and has consistently aligned its product and service portfolio to the requirements of the industry. Glatt Ingenieurtechnik presents itself as an innovative supplier of complex, integrated solutions and plans and implements projects worldwide - from the expansion or modernization of existing production facilities to the construction of new entire factories. As a traditional developer of technological systems and experienced plant constructor, we combine our expertise in a unique integrated service concept: sustainable process and factory planning - adapted to the individual technological requirements of our customers for rapid market access with efficient production processes.

The projects focus on innovative processes around particle design and particle engineering for the development, optimization, functionalization and production of bulk materials such as powders, granules and pellets for ingredients and additives in food and pet food or for detergents, fertilizers, pesticides, industrial salts, battery materials, paints and coatings, ceramics, catalysts and many others from the chemical and fine chemical industries.

We also develop and optimize processes for the manufacture of pharmaceutical and biotechnological products such as tablets, dragees, capsules, injection and infusion solutions, drops and juices, ointments, vaccines, insulin, blood plasma products, biosimilars, active pharmaceutical ingredients (API), and others.

If required, we support our customers with a modular range of products and services as a development partner, plant manufacturer and planner in individual project phases or as a general planner or general contractor. We integrate customer technologies or pioneering Glatt technologies. Or we supplement the customer's process know-how by arranging licenses from international partners.

As a pioneer of fluid bed and spouted bed technology and patented powder synthesis in a pulsating hot gas stream, we have many years of experience in pioneering process solutions for drying and spray granulation of liquids containing solids, for instantaneousization by spray agglomeration of powder, for micro- and matrix encapsulation of active ingredients, for synthesis of novel powder systems by spray calcination and for coating / core-shell of nanoscale particles up to particle sizes in the millimetre range. Also in high temperature processes. We operate our own unique technology centre for this purpose. Our customers receive tailor-made production facilities or contract manufacturing according to their needs.

Glatt Ingenieurtechnik GmbH has its headquarters in Weimar. Other affiliated companies are located in Wiesbaden and Dresden, Switzerland, Russia, India and the USA. Integrated into the international Glatt Group, Glatt Ingenieurtechnik has a global network of around 3000 employees. Numerous agencies are available worldwide as contacts for the complete range of services.
Facts about Glatt
Facts about Glatt
Founding: 1991
Focus : Service
Employees: 1001-5,000
Industry : Production technology
Certifications
Certifications
DIN EN ISO 14001
DIN EN ISO 9001
Product portfolio of Glatt
Product portfolio
complete production lines
Here you will find Glatt Ingenieurtechnik GmbH