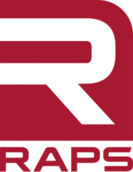 Profile
From spice dealer to innovative solution provider

As a traditional family-run business, we focus on long-term customer relations. We track down new developments and ideas, develop market-driven products and concepts and in doing so create trends, in order to support our customers as they develop their own markets. And this is how we at RAPS live up to our motto - Refine. Enhance. Perfect. - get it right.

For centuries, spices from far-flung lands have been enriching people's taste experiences. RAPS was founded in 1924 as a spice shop, and has been working with flavours ever since. Today RAPS works with around 1,400 raw materials. This is increasingly done through contract planting or our own plantations. This ensures both availability and the quality of these raw materials. RAPS has evolved to become a solutions provider to industry, and so knows the requirements of all the various sectors ranging from the meat products industry, ready meals delicatessen products, and dairy products to the bakery and confectionery industry. Innovations and trends are identified early and packaged in solutions which meet the market's needs. Whether we are dealing with regional specialities at home or ways of implementing international ideas.