Simply the fastest – Readykegs with individual embossing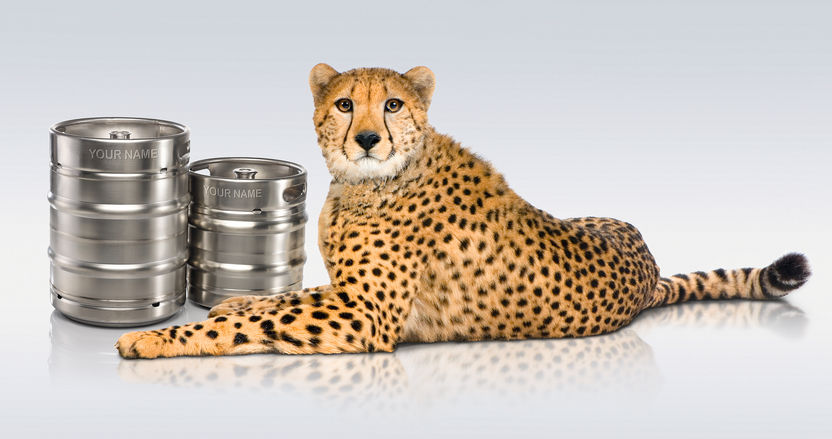 FRANKE offers standard stainless steel kegs directly from stock (DIN- and Euro, stackable, 30 and 50 ltr. new kegs). FRANKE provides the perfect solution to keg shortages. Kegs – even small quantities – are now available during the season "just in time" and can be individually embossed on the top chime as a proof of ownership.
The ordering process is relatively simple. On www.readykeg.com a description of each product with its relevant technical data can be reviewed, if interested in going further a request form is available to be filled out. Using this form, the customer selects the desired keg type, the fitting type and supplier and, if wanted, the name to be embossed on the top chime. Within a short time the customer will receive an individual offer. Once the order is received and payment made the kegs get produced based to the customer specification, packed and shipped via piece goods. Following payment in full, the process is designed that the ordered kegs should be shipped within approximately one week.
In 2013 FRANKE launched the 30 year warranty, this warranty also applies for all Readykegs. The 30 year warranty provides customers additional investment protection and a written promise that they have purchased a quality keg of the highest standards that is "Made in Germany".
Other news from the department research and development
More news from our other portals