BIOFACH and VIVANESS 2023: Best New Product Awards
Trend-conscious, innovative and award-worthy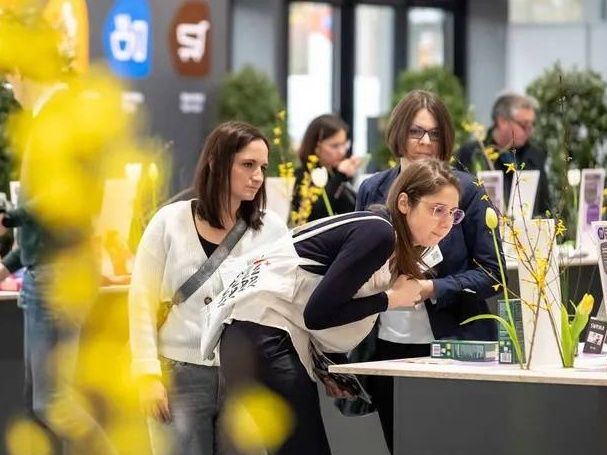 NürnbergMesse, Thomas Geiger
Some of the trade show trends of BIOFACH and VIVANESS 2023 are now also reflected in this year's winners of the Best New Product Awards. For example, "Vegan meets Tradition": among the winners at BIOFACH is an almond-based "cheese alternative" (Mandorino) from Italy. Uhhmami, a vegan brand that transforms classic dishes into delicious, plant-based alternatives, wins one of the coveted prizes. Founded by Michelin chef Frank Lantz, Uhhmami is, in the company's own words, "not just about imitating the elements of meat-based flavors, but reinventing them to create brand new flavors with fresh, organic and animal-free ingredients." The products, developed in Denmark, are organic, plant-based flavors and broths, or "flavor for flavor."
The winners of this year's Best New Product Awards at VIVANESS, for example, fit the trends of "Natural Skinification" (holistic hair cosmetics) and "Self Empowerment." The winners include "MAGIC MASK - Super Hair Food" from the Italian company N&B, a corresponding hair care product, and the silky-smooth intimate gel, the hot & cold female orgasm gel and the vulva care from Goliate from France, products that stand for the "Self Empowerment" trend.
And these are all winners of BIOFACH's Best New Product Awards (by category):
Fresh Produce:
Quasani Societa Agricolaca r.l. (I): MANDORINO Pistachio, MANDORINO Turmeric & Pepper, MANDORINO Nuts.
Frozen products:
followfood GmbH (D): Organic Pizza Bianca vegan
Dry products cooking and baking:
SONNENTOR Kräuterhandels GmbH (A): Chakalaka, Harissa,
5-spice powder, Greek salad spice, Umami organic spice mix pack.
Dry products snacks and sweets:
Nungesser AG (CH): Kenari Nuts
Other dry products:
Uhhmami Aps (DK): Uhhmami - BACON'ish, BEEF'ish, BLUE CHEESE'ish, CHICKEN'ish, OCEAN'ish, TRUFFLE'ish, VEGETABLES.
Beverages:
primoza GmbH (D): The Growing Tea
Non-Food:
Koriolis GmbH (D): To-Go Cutlery Set 12H34
Note: This article has been translated using a computer system without human intervention. LUMITOS offers these automatic translations to present a wider range of current news. Since this article has been translated with automatic translation, it is possible that it contains errors in vocabulary, syntax or grammar. The original article in German can be found here.
Other news from the department business & finance
More news from our other portals