The new DisplayTray: better marketing, less waste
Individual containers can be directly removed from the pallet + Many marketing options thanks to generous tray display areas + Processing of cans, glass and PET bottles and multipacks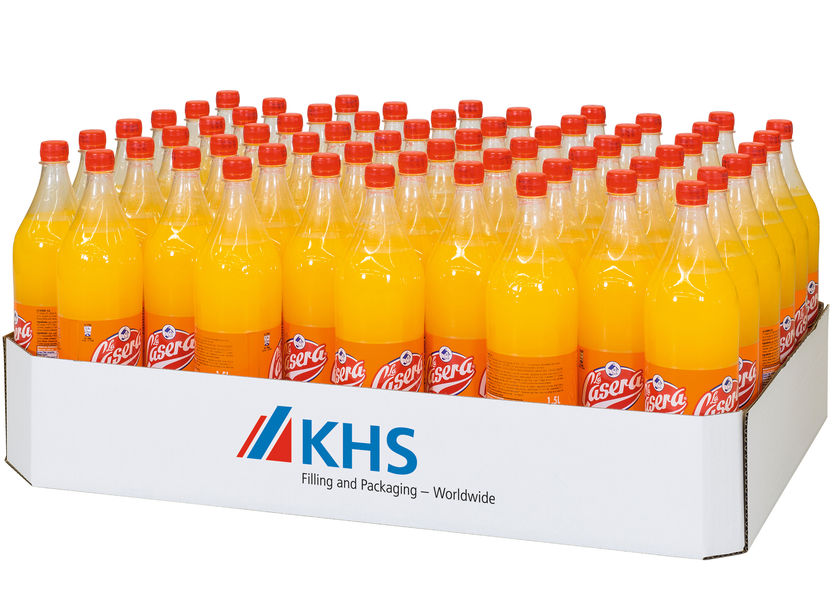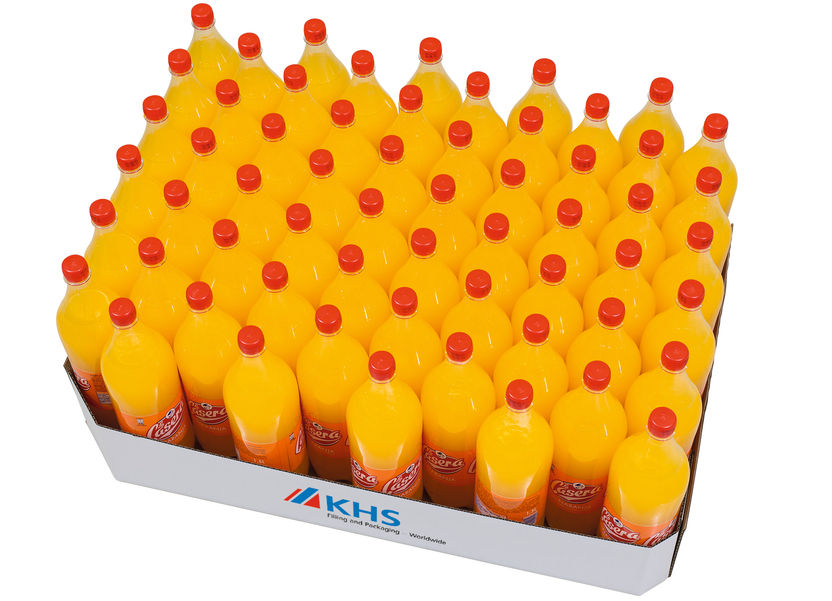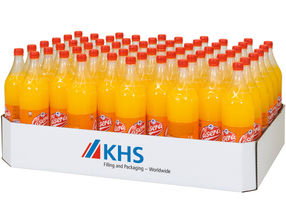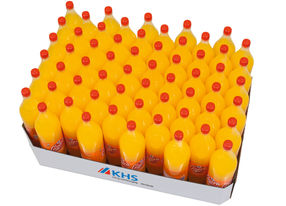 Saves resources and promotes sales
The KHS Innopack Kisters DP facilitates excellent presentation and effective promotion of products at the point of sale (POS). This sustainable packing and palletizing concept, which is also available as a block unit if required, thus holds great potential for cost and material savings. The new system palletizes all standard single packs according to the familiar, proven principle of continuous operation. The products are placed singly and compactly on a tray which can be individually printed, its outside edges providing plenty of space for clear brand messages. Film is only required for the stable transportation of the finished pallets. Depending on customer requirements film-wrapped combipacks and multipacks can also be arranged on the trays.
The simple and easy removal of individual containers gives consumers the clear benefit of convenience
Neat and attractive sales area
Noticeable cost savings for both manufacturers and retailers as less film is consumed during the production process; time-saving handling of the goods at the POS
Flexible and low on space and maintenance
The new DisplayPacker series from KHS can be adapted to suit many different capacities, production and market-specific requirements and individual customer specifications. The DisplayTray can be positioned and stacked on full, half or quarter euro pallets. Here, KHS is catering for increasing retailer demands in enabling them to sell milk, soft drinks and especially food products (such as vegetable oils, ketchup and the like) simply and cost effectively straight from the pallet.
As regards the production process, the KHS Innopack Kisters DP processes the units to be packed in a single process, with the finished tray exiting the line straight onto the pallet. Instead of utilizing several single machines, the products are processed on a compact system. This means that operating and maintenance processes can be coordinated with one another and the amount of production space required is reduced.
Other news from the department research and development
More news from our other portals