Residues in Food
International Fresenius Conference discussed contamination through furan, mineral oil residues and microplastics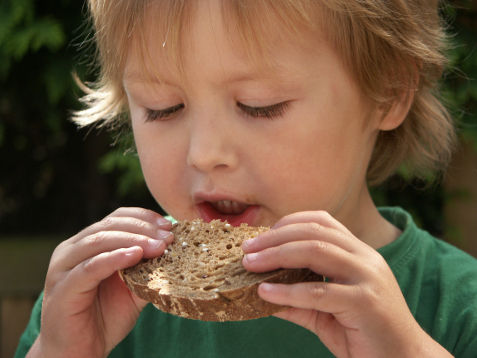 The agenda not only included the latest legal developments in Europe but also new findings on herbicides, new approaches to analysing the risk of dioxins and an update on where the discussions on mineral oil residues currently stand. In addition, representatives from the Federal Institute for Risk Assessment (BfR) took stock of the situation two years after the launch of the MEAL (Meals for Exposure assessment and Analytics in Food) study. 
Furan in food – EFSA work group confirms health concerns and calls for further research
Heather Wallace of the University of Aberdeen (Great Britain) is a member of the European Food Safety Authority (EFSA) CONTAM Panel and a member of the working group on furan and methylfuran in food. She provided a summary of the scientific opinion reached by the work group. 
Furan and methylfuran are chemical contaminants which are produced naturally in certain foodstuffs when heated up, for example during the cooking process. These contaminants can cause liver damage. Furan occurs primarily in grain-based food and roasted coffee. 
EFSA has conducted an assessment of the exposure of consumers to furan and methylfuran and confirmed that furan in food can lead to liver damage and cancer of the liver. However, the available knowledge still has some gaps in it, which prevent the toxicity of furan and methylfuran from being fully evaluated. EFSA hopes that the EU Member States make more data on the occurrence of methylfuran in food available to EFSA. Above all, more information on changes in the concentration of furan during the various phases of the coffee-making process is needed. Furthermore, no in-vivo studies have so far been carried out with a view to examining the effect of furan on genetic material. Professor Wallace also emphasised the need to further examine the toxicity of methylfuran. 
Microplastics in food: Detection remains cumbersome – reliable methods for measuring the smallest particles are few and far between
Currently, microplastics in food is one of the major topics of concern from the consumer perspective – reports that microplastics have been discovered in honey, drinking water, beer and soft drinks cause regular outcries. Despite the non-existence of scientifically-based statements confirming that the uptake of microplastic particles through food represents a risk to human health, exposure studies are important. According to Richard Stadlers of Nestlé Research Center in Switzerland, the companies themselves feel a commitment to examining the different sources of microplastics in food. Above all, there is a lack of reliable  high throughput analytical methods allowing particles smaller than 10 micrometres to be reliably examined. The research sector and the industry must agree on standard analysis method performance criteria to be able to avoid uncertainties in the test results.
Toxicological evaluation of mineral oil hydrocarbons
Mineral oil residues have also been unsettling many consumers and causing the industry problems for a number of years. Konrad Grob, analyst at the Food Control Authority of Zurich, studied mineral oil hydrocarbons in food for many years and was involved in EFSA's risk assessment from 2012. He concluded that, based on new evidence, it is urgent to revise the current toxicological evaluation and the regulations derived from it – both,  to reduce far too high tolerated use levels, but also to prevent unjustified issues and scandals. 
The toxicological assessment, particularly of the mineral oil saturated hydrocarbons (MOSH), has proven to be wrong. On the one hand, the formation of granulomas in various organs of Fischer 344 rats (so far regarded as the relevant end point) was shown to be irrelevant for humans: only these rats accumulate n-alkanes and it is these n-alkanes (probably forming crystals in the tissues) that trigger granuloma formation. On the other hand, new measurements have shown that the MOSH accumulation in human tissues has been grossly underestimated, with the effect that other adverse effects did not receive adequate attention. In rats, the weight of the spleen was doubled at MOSH concentrations which were up to three times exceeded in human spleen tissue. This not only means that there is insufficient safety margin to demonstrate safety at elevated human exposure, but also that significant, possibly adverse effects on human organs may have occurred. It is, however, possible that the very high MOSH concentrations in some human tissues are from the loose use of mineral oil products in the food production up to around the year 2000 and that they would no longer be as high at the present far lower use levels. 
Based on the concerns from the new findings and that there is considerable (and not easily avoidable) exposure from the environment, Konrad Grob concluded that the use of mineral oil products in the food sector should be stopped – at least until it is reliably proven that limited usage is harmless.
Mineral oil hydrocarbons (MOSH = Mineral Oil Saturated Hydrocarbons and MOAH = Mineral Oil Aromatic Hydrocarbons) can seep into foodstuffs from food packaging materials made of recycled paper containing, for example, printer's ink. The body easily absorbs MOSH and MOAH from food. These then accumulate in body fat and the organs, such as the spleen and the liver. Konrad Grob, analyst at the Cantonal Laboratory Zurich, has been studying mineral oils for many years and was also involved in EFSA's risk assessment work in the past. In his opinion, mineral oils cause the most contamination in the human body. He used the Fresenius Conference to look into the question of why the full extent of this threat remained unrecognised for so many years. Grob found one explanation to be in the extrapolation of measurements from animal trials to humans which is not allowed. He said that the concentration of MOSH in human tissue was far higher than that extrapolated from data gained from rats. In addition, Grob suggested assessing oils and waxes separately in future. Compared to wax, oils contained highly-enriched components. 
BfR MEAL study now going into round two with a focus on food contact materials
For over two years, staff at the Federal Institute for Risk Assessment in Berlin (BfR) have been buying, cooking and analysing over 300 kilogrammes of food every month. This large-scale BfR MEAL study (Meals for Exposure assessment and Analytics in Food) is designed to make it easier to recognise risks to the German population from food. At the Fresenius Conference, Irmela Sarvan drew an interim conclusion from the results of the study which is planned to run until 2021. The BfR MEAL study is the first German total diet study (TDS) and so far the most comprehensive TDS study to be carried out anywhere in the world. A total diet study is an internationally-recognised method for determining the average concentrations of the substances contained in ready-to-serve food.
In order to determine these average content levels and keep the total expenditure of the study down, the BfR MEAL team combined several similar foodstuffs to form representative pools. So far, 1281 pools have been prepared for analysis at a total of nine laboratories where they will be examined for various groups of substances – including heavy metals and dioxin, as well as mycotoxins, polycyclic aromatic hydrocarbons (PAK), perfluorinated tensides (PFAS) and saturated and aromatic mineral oil hydrocarbons (MOSH/MOAH). 
This year, the evaluation of the first field phase with the results for methylmercury got under way. Methylmercury was proven to be contained in fish, clams and sea fish. Now the second field phase is due to commence. This will include process contaminants, pesticide residues, additives, pharmacologically active substances and substances that migrate from food contact materials.
Other news from the department business & finance
More news from our other portals