Crickets as food
New EU regulation comes into force
24-Jan-2023
-
Brussels, BE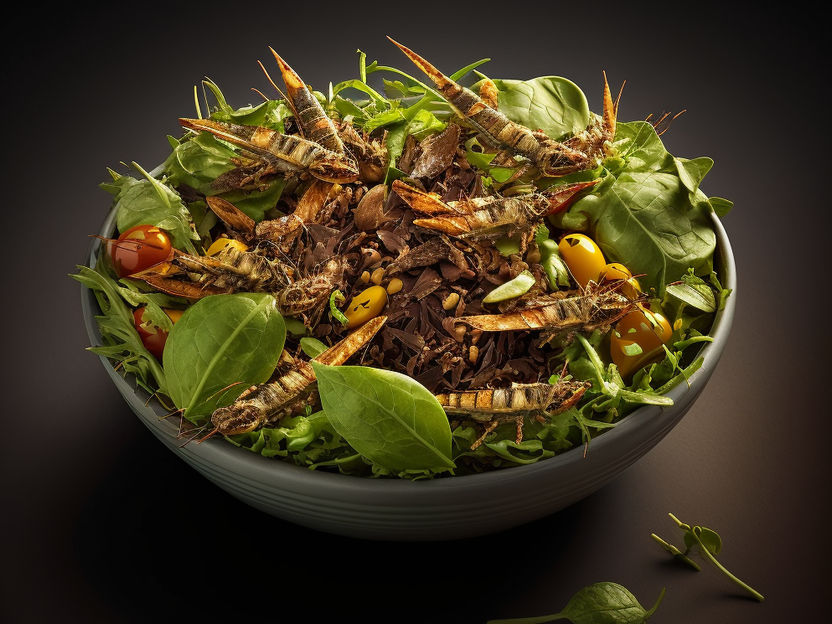 Computer generated picture
According to the EU Commission, manufacturers must apply for approval for each insect they want to place on the market. If insects are used in food, that would have to be labeled: The list of ingredients must include the species name. "Food safety is a top priority for the commission," a spokeswoman told Deutsche Presse-Agentur. As for insects, she said, the agency can confirm that they are safe.
Insects are considered nutritious and rich in protein and are part of common cuisine in many countries. They can also contribute to a sustainable diet, as they can be farmed in a relatively resource-efficient manner. However, there may be risks for allergy sufferers. Appropriate allergy information is mandatory, the EU Commission stresses.
"No one is forced to eat insects," the commission said on Twitter. Each and every person can decide for himself or herself whether or not to buy food made from or containing insects, it added.
In some EU countries, including Germany and Austria, snacks and pasta with insects have been sold for some time. There are transitional rules for this. The European Court of Justice had ruled that whole insects were not covered by the old rules for novel foods. However, the old rules have since been revised, and since 2018, whole insects have also been considered novel foods and must go through the corresponding approval process./mjm/DP/zb (dpa)
Note: This article has been translated using a computer system without human intervention. LUMITOS offers these automatic translations to present a wider range of current news. Since this article has been translated with automatic translation, it is possible that it contains errors in vocabulary, syntax or grammar. The original article in German can be found here.
Other news from the department politics & laws
More news from our other portals