Verified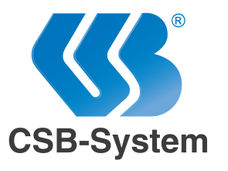 CSB-System AG
About CSB-SYSTEM International
Independence enables flexible acting and improves future and investment security. It also allows healthy growth and profits which can be invested in innovative products.

The CSB Group of Companies has been setting an innovative course in business consulting and programming of industry-specific ERP systems for over 35 years. Since its foundation in 1977, the company has been protecting its financial and technological independence. As a successful and strongly expanding group of companies with business activities worldwide, we employ over 500 people in over 40 countries.

Our independence serves to protect the future of our customers.
Facts about CSB-SYSTEM International
Facts about CSB-SYSTEM International
Founding: 1977
Focus : Manufacturer
Employees: 201-500
Industry : Production technology, information technology
Product portfolio of CSB-SYSTEM International
Product portfolio
Here you will find CSB-System AG