Delta Food to set up AED 60 million ($16.3million) Tin Can manufacturing unit in Sharjah
16-Mar-2016
-
United Arab Emirates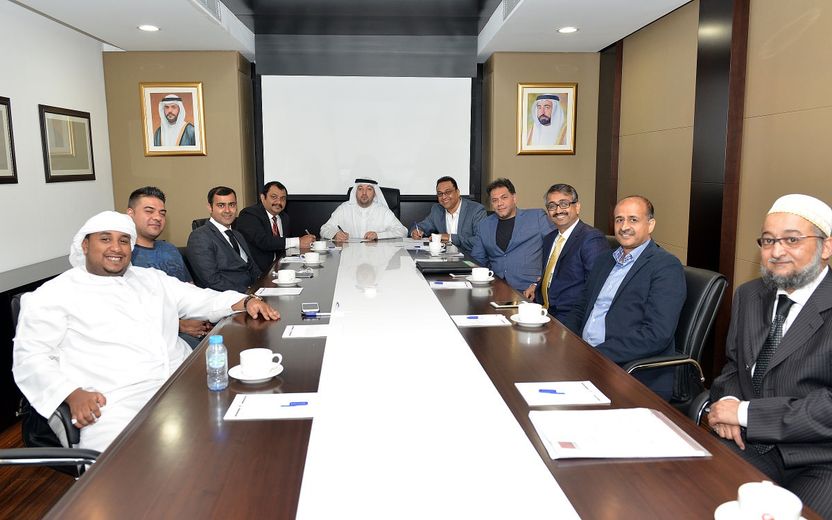 Delta Food Industries F.Z.C
Saud Salim Al Mazrouei, Director of SAIF Zone and Hamriyah Free Zone Authority signed a contract in this regard with Shiraz Osman, Chairman and founder of Delta Food Industries, Safdar Khatri and Sharad Anand, CEO of Anand Tin Containers. 
Sharad Anand said SAIF Zone's road show encouraged him to come to SAIF Zone and was fortunate to have found Delta Food as its partner.  
Shiraz Osman explained that Delta decided to go for backward integration as its consumption of cans is increasing with the addition of new lines of evaporated milk and cream, besides the existing lines of tomato paste, milk powder, custard powder, starch and oats.
He said, "We immediately decided to erect a dedicated can manufacturing unit to fulfill Delta's requirement. This understanding was later converted to equity shareholding in Delta Food Industries."
Sharad Anand commented that he will provide the complete packing solution to Delta Food by not only satisfying the demand for cans but also PET bottles and tetra packs.  He added that he has aggressive marketing plans for the domestic retail market in  the UAE and ensured that Delta will have more brands and products of even higher quality for UAE consumers in the near future.
"The new can manufacturing unit will initially start with a capacity of 30 million cans per month. Delta will also get into the packaging of canned vegetables and fruits, flavored milk and protein powder",  Sharad explained.
"The  fact that our roadshow was the reason this partnership came about is heartening  and it definitely signifies that we are making a positive impression during our roadshows   and international exhibitions. This is  a promising indication that we are moving in the right direction", said Saud ​Salim ​Al Mazrouei.
Safdar Khatri said that the partnership will make Delta a leader in the food industry within two years.
Other news from the department business & finance
More news from our other portals