Nestlé recognized for advancing gender balance in the workplace
16-Oct-2019
-
Switzerland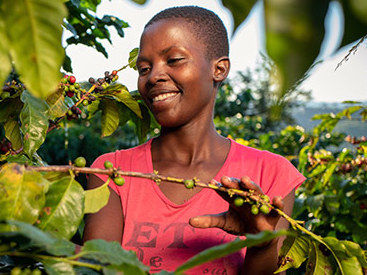 This underscores the work Nestlé has been doing to empower women across its value chain and provide equal opportunities for everyone at the company. Earlier this year, Nestlé laid out an action plan to increase the number of women in senior executive positions globally.
The 2019 Leading Women Awards also showcased outstanding business leadership of women who are working to contribute to the Sustainable Development Goal 5 to achieve gender equality and empower all women and girls. Ghazal Nemati, Supplier & Agriculture Development Manager at Nestlé, was named amongst the women leaders who are advancing sustainability in their company.
Commenting at the 2019 Leading Women Awards ceremony in Lisbon, Magdi Batato, Executive Vice President, Head of Operations at Nestlé, said: "It is a pleasure to see that our efforts to empower women across the value chain are recognized by WBCSD. At Nestlé, we made diversity and inclusion one of our top priorities, and this award gives us positive momentum to do even more. We hope that our initiatives on the ground will inspire others to improve the livelihoods of women around the world. We will continue to work hard to support both men and women to further advance diversity and inclusion at Nestlé."
Gender balance is a key component of Nestlé's approach to diversity and inclusion. It is an integral part of the company's culture and is one of the ways Nestlé brings its purpose and values to life.
Peter Bakker, President and CEO of WBCSD said : "Nestlé's ambitious goal to empower women in its supply chain, as well as its efforts in advancing gender balance in the company, are an outstanding contribution towards achieving the Sustainable Development Goal 5, focused on gender equality, and having a positive impact at scale."
Other news from the department business & finance
More news from our other portals