Plant-based innovation for Latin America: Beyond Burgers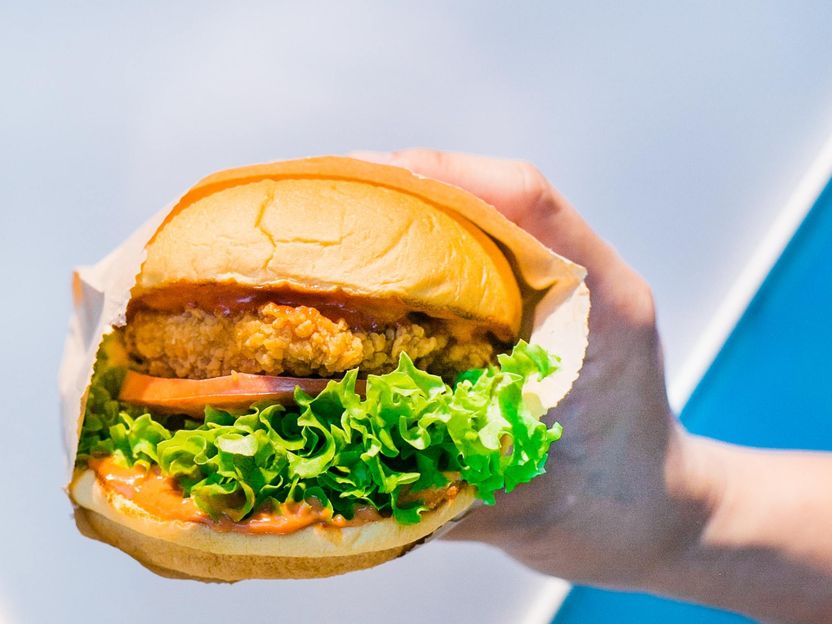 Photo by Anthony Espinosa on Unsplash
LATAM plant-based brands are a formidable force in the global landscape
NotCo NotBurger (Chile)
Latin America is home to several rising stars in the plant-based ecosystem:
The NotCo company in Chile has become one of the leading food tech companies in the world, raising $235 million in its latest funding round and reversing a trend of US companies bringing plant-based foods to LATAM.
Fazenda Futuro, another vegan startup based in Brazil, established a foothold in international markets, including in Chile, Mexico and Uruguay. The company offers a line of meat alternatives that includes burgers, meatballs and sausages.
Even with such powerful leaders in the market, there is a lot more potential for plant-based innovation. Brands can help consumers see plant-based substitutes as everyday foods. With current brands focused on burgers and sausages, which are not staples in many LATAM cuisines, there's room for competition to explore formats that will resonate in local markets.
Plant-based brands need to regionalize innovation to reach full potential in LATAM
The plant-based trend needs to expand beyond burgers and sausages and into more regionalized flavors and formats.
More localized formats and flavors can help consumers envision plant-based meats as everyday foods. Although four in five Brazilians agree it is important to consume more plant-based food and drink to stay healthy, only less than three in 10 do so in their daily routine, according to Mintel research on healthy eating trends in Brazil. This is because current alternatives are not meeting consumers' value expectations and are hard to imagine in the context of a daily diet.
Innovative products that deliver on familiarity, taste, health and convenience can help position plant-based alternatives as worth the premium price tag. Hyper-convenient offerings can support younger consumers looking to get a healthy meal on the table without investing too much time and effort in cooking.
It's time to take the plant-based trend beyond burgers and sausages
So far, brands have focused on replicating burgers and sausages, leaving room for more regional formats and flavors.
The Live Green Co. uses AI technology to quickly produce "clean label" plant-based alternatives to meat and dairy (Chile).
The New Butchers, a Brazilian start-up, is creating plant-based meats from ingredients such as pea, coconut oil and beetroot.
Fazenda Futuro prides itself in replicating meat's juiciness, texture and taste (Brazil).
Position plant-based options as a healthy cooking shortcut
Brands can help Generation Z to cook from scratch more often in order to cultivate healthy eating habits. While nine in 10 Brazilian adults see cooking from scratch with fresh or minimally processed ingredients as the most important habit to stay healthy, a significantly smaller group of consumers is actually practicing it. This is especially true for Gen Z consumers.
As four in five Brazilians are also trying to increase the amount of plant-based food and drinks in their diet, there's an opportunity for brands to appeal to the younger demographic with fast-cooking, fail-safe plant-based options.
Cordon Green's plant-based "milanesa" is one example of such an offering that combines the health halo of plant-based ingredients and ease of preparation in under five minutes.
Traditional meals can feature plant-based proteins
Reinvent familiar, convenient favorites like the ones below with new protein options.
Feijoada: Vapza Feijoada (Brazil). Pork sausage and bacon can be replaced with vegan alternatives.
Arroz con pollo: La Pitadora Arroz con Pollo (Rice with Chicken) (Colombia). With more vegan chicken options on the market, meat from animals can be swapped out for a veggie option.
Empanadas: Tottus Empanadas de Lomo Saltado (Peru). Substitute lomo saltado with a vegan version.
Offer consumers more plant-based snack options
According to Mintel research on snacking consumption habits in Brazil, one in five Brazilians has expressed interest in plant-based snacks, with snacks made from local ingredients and "clean label" snacks also being of interest. Brands have an opportunity to deliver on all three attributes with a new generation of plant-based snacks that replace some of the traditional meat snack varieties. POW! Foods are doing just that with its vegan chorizo innovation, meeting consumers' expectations for a high-protein, plant-based sausage alternative.
What Mintel thinks
Plant-based proteins, meals and meal components are ripe for innovation in Latin America. To go beyond the crowded burger landscape, producers can create better-for-you, regionally relevant plant-based offerings that can fit existing cooking routines or offer shortcuts for healthy eating.
Other news from the department business & finance
More news from our other portals