16 X-Ray Scanners for Quality Assurance in the Meat Products Industry
Sesotec product inspection systems are reliable, easy to operate, and easy to clean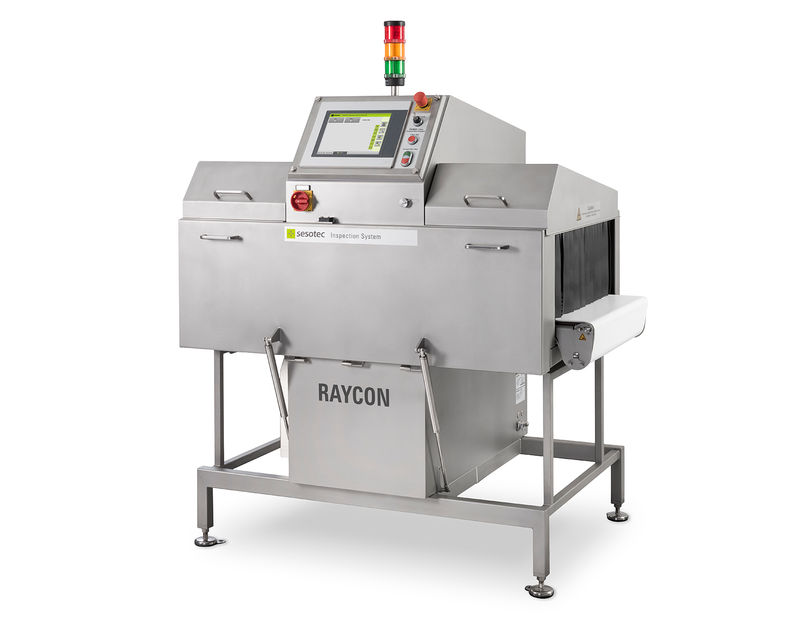 Raw materials are selected with utmost care in order to meet the self-imposed demands for highest quality and perfect hygienic condition of the products. Independent experts on behalf of the German Agricultural Society DLG and food testing institutes regularly test the products and without exception rate them as excellent. Furthermore, internal standards and the HACCP concept are continuously checked and documented at the highest level by way of the achieved IFS result (International Food Standard).
In production, various technologies are used for quality assurance, including metal detectors as well as x-ray scanners. When the company was looking for a new supplier of x-ray scanners, the Sesotec system convinced with its detection accuracy, reliability, and ease of operation, and the company therefore integrated Sesotec inspection systems in 16 production lines.
Sesotec's RAYCON D x-ray scanners primarily are used for the final inspection of packed products and allow high-precision inline detection of a large variety of contaminants such as  magnetic and non-magnetic metals, glass, ceramics, stones, raw bones, and several types of plastics. RAYCON D product inspection systems combine proven Sesotec x-ray technology with hygienic design and ease of operation. Furthermore, the conveyor belt in the RAYCON D system can be replaced without using tools within two minutes by only one operator, which compared to other systems saves a lot of time.
Sesotec RAYCON D x-ray scanners primarily are used for the final inspection of packed meat products.
Other news from the department research and development
More news from our other portals