BIOFACH SOUTH EAST ASIA: Launch of central meeting point for organic sector in South East Asia
Wide range of special show and high-calibre conference programme
23-May-2018
-
The City of Angels, TH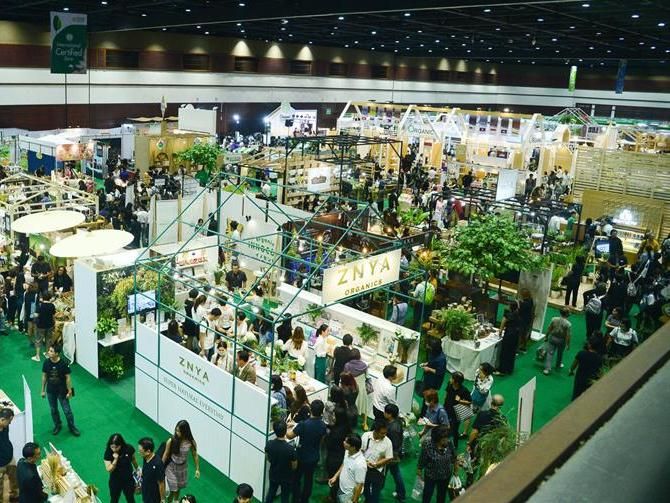 "At the launch of the new collaboration we look forward to a wealth of highlights with exciting inspiration for the organic market in South East Asia. For visitors and exhibitors too, the added value of this trade fair pairing is clear: They can focus their efforts on a central location where the entire organic sector in South East Asia will gather and that will facilitate networking between industry players from around the world," says Markus Reetz, Executive Director International Exhibitions NürnbergMesse, about the premiere of BIOFACH SOUTH EAST ASIA and NATURAL EXPO SOUTH EAST ASIA in Thailand.
Diverse special shows put the spotlight on organic products
At the IMPACT Exhibition Center, a modern hall layout allows for optimum segmentation, creates synergies between the trade fairs and helps both maintain their uniqueness. This means that all visitors can explore BIOFACH SOUTH EAST ASIA and its certified organic products in hall 4, while the products from NATURAL EXPO SOUTH ASIA, which are still in the process of becoming organically certified, are located in the adjacent hall 3. The two halls are linked by a variety of special shows like the "Textile Area" and "Beauty & Well-being Area", which showcase textiles, cosmetics and other products associated with well-being and personal care. The "ASEAN Organic Pavilion" is also located in the connecting walkway between the halls. This is where you will find the Advisory Committee for BIOFACH SOUTH EAST ASIA, which will inform interested visitors about South-East Asia's organic associations, the market and its products. At the same time, this area provides space for business meetings and dialogue with established sectoral stakeholders. The various stages in Hall 4 also offer a range of live events, panels and discussions on all aspects of the organic world.
Stay well informed with a conference programme designed for a professional audience
The BIOFACH SOUTH EAST ASIA Conference brings together representatives of the sector from all over the world to discuss relevant organic issues, learn from one another and share knowledge. The conference programme for the combined exhibition is intended to be an information and communication platform for the entire South-East Asian region and therefore includes a wide range of presentations. On the first two days of the fair these presentations are directed at a specialist professional audience.
Getting consumers excited about organic products
Apart from trade visitors, BIOFACH SOUTH EAST ASIA and NATURAL EXPO SOUTH EAST ASIA would also like to appeal to interested consumers of organic products and tie them more closely to the sector. With this in mind, the combined trade fair will open its doors to the public from midday on the first two days and all day thereafter. This will allow consumers to also explore the wide range of organic products on display at both events, marvel at current market trends and purchase fresh organic products, for example.
Other news from the department business & finance
More news from our other portals