Heat causes hormone stress in tomato plants
Biologists at TU Dresden are investigating temperature-resistant tomato plants in order to reduce yield losses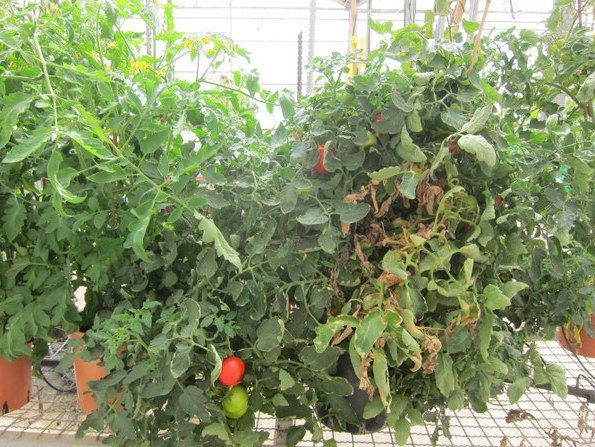 Prof. Dr. Jutta Ludwig-Müller
Tomatoes are important yield crops in vegetable cultivation worldwide, both for direct consumption and for further processing. The yield is best in a moderate climate, too high temperatures damage the leaves and flowers. The entire fruit development is strongly reduced by heat, as also many allotment gardeners must determine up-to-date.
In a project funded by the Federal Ministry of Food and Agriculture, a team of biologists from Dresden University of Technology and experts from Israel investigated the influence of high temperatures on the development of tomato plants for three years. The aim was to develop agricultural practices that minimize heat-induced yield losses of the globally popular fruit.
Prof. Dr. Jutta Ludwig-Müller, holder of the professorship for plant physiology at the TU Dresden, and her team were particularly interested in the hormonal balance of tomato plants. Experiments have shown the importance of the plant hormone auxin in the flower and fruit development of tomatoes. The hormonal balance of the plants was investigated under normal conditions as well as under high heat. The team has been able to demonstrate that auxin decreases under heat during fruit development. If the heat-treated plants were treated with the plant hormone, an improvement in fruit development could be observed.
The Dresden researchers are currently working on a targeted manipulation of the plants' hormonal balance with regard to their heat resistance. By changing the hormone balance in a targeted manner, changes to the whole plant can be avoided, as experience has shown that these can lead to possible problems in growth and development. Prof. Jutta Ludwig-Müller sees this approach as a promising opportunity to improve crop yields, perhaps not only of tomatoes in the future.
Other news from the department science
More news from our other portals