Popcorn finds its niche in snack bars
Popcorn moves beyond its core category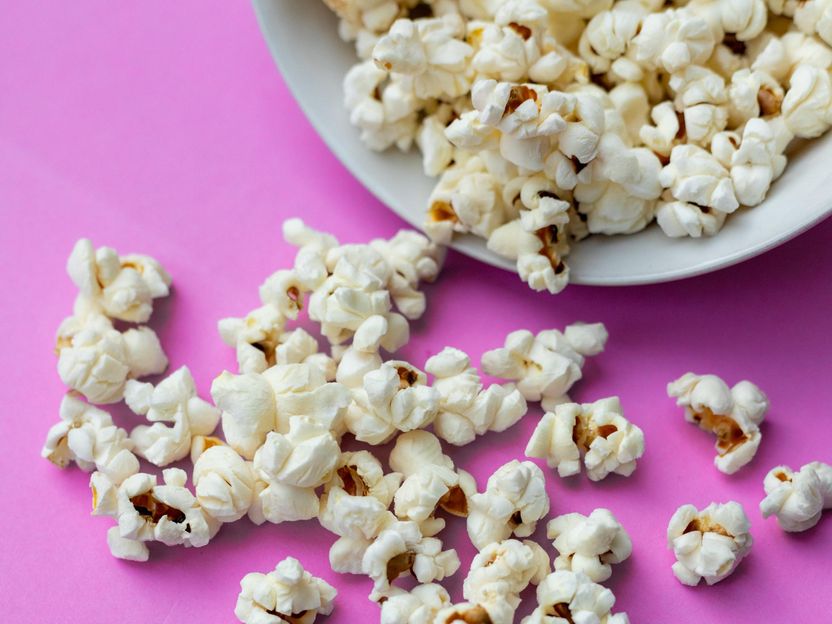 Photo by Yulia Khlebnikova on Unsplash
Not only is popcorn a popular snack option, but it's also a trending ingredient/flavour note across global food launches, particularly in snacks other than just popcorn and chocolate/sugar confectionery. 
Blurring category lines by adding popcorn to snack bars is a strategy worth exploring to engage with adventurous consumers, including not only popcorn lovers but also snackers who are looking for multi-sensory and share-worthy experiences. Below are some of the latest popcorn innovations that snack bar brands could take inspiration from.
Popcorn moves beyond its core category
Tapping into the Mintel Trend Driver Experiences – which explores how significant numbers of consumers are looking for unique sensations – savvy snack brands have started to expand their popcorn offerings into other categories.
Joe & Seph's Popcorn Bars (UK)
Joe & Seph's expanded its gourmet popcorn range with premium popcorn bars in September 2020. Available in such indulgent flavours as orange, pecan & cinnamon and salted caramel & nuts, these new gluten-free bars are based on air-popped popcorn. These could appeal to the four in ten German snack bar consumers who would be interested in trying a snack bar with multiple textures.
Beyond delivering on convenience/portability, this range responds well to consumer hygiene concerns by offering an individually wrapped alternative to sharing bags. Providing snackable indulgence is a strong opportunity for snack bar brands that aim to stay relevant in the COVID-19/post-COVID-19 era.
Schogetten Perfect Match Popcorn & Caramel Chocolate (Germany)
This chocolate includes 43% caramel-cream filling and 2.3% popcorn pieces.
Ben & Jerry's Poppin' Popcorn Light Ice Cream (Portugal)
This dessert comprises buttery brown sugar ice cream with chocolatey popcorn chunks and sweet & salty caramel swirls.
Be Better Sweet & Salty Popcorn Chips (Canada)
These chips are not fried but air-popped using heat and pressure to create a delectably light-tasting, crunchy snack seasoned with sea salt and a hint of cane sugar.
Dialling up excitement with uber-indulgent, seasonal and category-blurring flavours
Over four fifths of European snack bar consumers enjoy experimenting with new types of bars, signalling opportunities for bolder flavour innovation in popcorn bars. Snack bars could take inspiration from the unique popcorn flavours identified below:
Cookie Pop Popcorn Oreo Halloween Edition (US)
These Halloween Oreos are filled with an orange-coloured vanilla cream. They are described as being: "Big on flavour, low in calories and guaranteed to surprise and delight snackers of all ages".
Cap'n Crunch's Crunch Berries Popcorn Mix (US)
This mix comprises air-popped popcorn combined with real Cap'n Crunch's  crunch berries sweetened corn and oat cereal.
Jimmy's & McIlhenny Co. Tabasco Sweet Chili BBQ Popcorn (Netherlands)
Incorporating savoury popcorn for a new flavour and textural twist is an interesting route to take when addressing the needs of consumers who have a preference for savoury snack foods. Almost two fifths of UK snackers say that there should be more 'swavoury' (sweet and savoury) snacks available. Adding more savoury notes to the snack bar category can also help in positioning snack bars as meal replacement foods rather than snacks only, thus providing extra reasons to buy.
Beyond popcorn, pretzels and marshmallows also bring novelty in flavour and texture
Blurring category lines, pretzels and marshmallows have also been enjoying certain exposure in snack bars, particularly in the US. Not only do these additions provide new flavour experiences but also work well in multi-layered creations.
This taps into Mintel Food & Drink Trend Eat With Your Eyes, which highlights further development opportunities for visually impressive creations that engage more senses than just taste, featuring vibrant colours, eye-catching shapes, tempting textures and distinctive layers. Worthy of sharing on social media, such multi-sensory launches are likely to appeal to younger audiences, in particular.
Cascadian Farm Organic Sweet & Salty Peanut Pretzel Chewy Granola Bars (US)
These treats are dipped in rich chocolate-flavoured coating whereas "crunchy peanuts and pretzels provide the perfect salty mix".
Protein Works Loaded Legends Marshmallow Choc Rock Protein Bar (Germany)
This bar is high in protein & fibre and low in sugar. It features a caramel layer and is covered in a dark chocolate flavour coating, topped with marshmallows.
Sun-Maid Bites S'Mores Flavoured Fruit, Oat & Nut Bites (US)
These bites are made with whole fruit as well as whole grains and nuts. The brand has "packed every part of childhood's favourite campfire snack into one delicious S'mores Bite".
Other news from the department business & finance
More news from our other portals