Giving H2O an extra kick
7 functional waters for a range of needs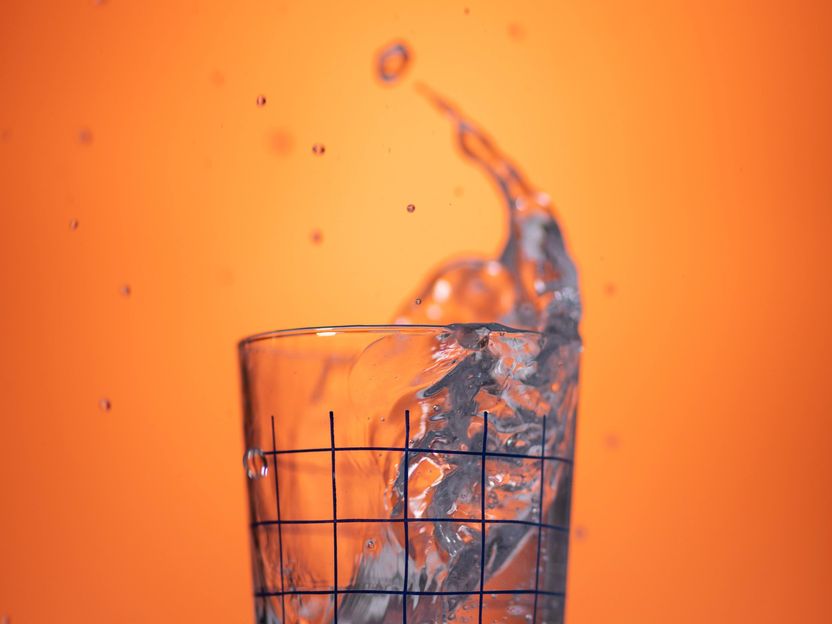 Photo by Camila Quintero Franco on Unsplash
As sugar is typically a main ingredient of sports and energy drinks, many consumers prefer to go 'natural' and simply drink water instead. According to the latest Mintel research on Sports and Energy Drinks in the German market, 3 out 5  consumers who don't use sports or energy drinks shun these in favour of water.
Functional waters targeted at specific consumer needs, such as improving fitness or supporting emotional wellbeing, have started gaining traction – and are about to shake up the sports and energy drinks market. From protein-enriched waters targeted at athletes, to those destined for avid skincare fans, we've curated the latest international innovation highlights that could inspire further new product developments in functional waters for a variety of needs:
1. Juicy protein water
Upbeat Daily Boost Blood Orange & Mandarin Juicy Protein Water is made with real fruit, is high in protein, and contains zero sugar, but does have sweeteners. The product is described as spring water enriched with whey protein and B vitamins with fruit juice from concentrate enriched hydration for strength, energy and mental performance. According to the manufacturer, protein helps maintain muscle mass and normal bones; pantothenic acid (B5) supports normal mental performance; and vitamins B5, B6 and B12 support normal energy-yielding metabolism and help to reduce tiredness and fatigue. Each 500ml bottle provides 12g protein, as well as energising vitamins B5, B6, B7, B12, and is suitable for vegetarians. (UK)
2. Skincare water
San Benedetto Skin Care Collagene, Zinco e Acido Ialuronico in Acqua Minerale Naturale (Skin Care Water with Collagen, Zinc and Hyaluronic Acid) is a peach and red fruit flavoured beauty ritual product. It contains 2.5g of Verisol collagen, said to help improve the appearance of wrinkles, skin tone, firmness and elasticity as well as nail appearance; zinc, claimed to contribute to the normal maintenance of skin, hair and nails and to the protection of cells from oxidative stress; and hyaluronic acid. The product is made with natural mineral water and fructose, is free from colours, preservatives and gluten. (Italy)
3. Water for digestive health
Viwa Vitaminwater Coco + Fiber Csökkentett Energiatartalmú, Szénsavmentes Üditöital (Coconut + Fiber Soft Drink) contains 12kcal per 0.1L, prebiotic, inulin, vitamin C and vitamins B3, B6, B7 and B12. This non-carbonated product is said to support a healthy and balanced digestive system, is made with fructose and stevia sweeteners, and is coconut-lemon flavoured. (Hungary)
4. Vitality water
Diva's for Women Green Lemon and Pomelo Vitality L-Carnitine Water is a non-carbonated and non-alcoholic drink made from spring water with natural green lemon and pomelo flavour, with added vitamins and L-carnitine, and is high in vitamins C, B3, B5, B6, B9 and B12. Pantothenic acid contributes to proper metabolism, which is important for the production of energy. According the manufacturer, L-carnitin is "an effective resource for burning fat, which promotes weight loss during physical activity." (UK)
5. After-party recovery water
Oshee Vitamin Water Gaseerimata Apelsini- ja Mangomaitseline Vesi Vitamiinide ka Mineraalidega (Orange and Mango Flavour After Party Recovery Drink) contains 100% of the daily reference intake of B vitamins, including vitamins B3, B5, B6, B7, B9, and B12, 25% of magnesium and 25% potassium, as well as glucose. The limited edition pasteurised product is free from preservatives and sweeteners and retails in a 555ml bottle. (Estonia)
6. Immunity water
Kildevæld Renew Vand med Yuzu Ingefær & Gurkemeje Smag tilsat Vitamin C, D, E og Selen (Renew Water with Yuzu, Ginger & Turmeric Flavour with Vitamins C, D, E and Selenium) is a non -sparkling water with vitamins and minerals that contribute to the normal function of the immune system. The flavoured vitamin water retails in a 500ml pack. (Denmark)
7. Focus water
Focuswater Caffeine Protein Water Cassis (Caffeine Protein Water with Blackcurrant Flavour) contains 7.5g protein, 1.8g BCAA (Branched-Chain Amino Acids) , 0 sugar, 0 carbohydrates and B vitamins. This pasteurised product is low in calories, is gluten free, is made with whey protein hydrolysate and sweeteners, and retails in a 0.5L pack. (Germany)
What Mintel thinks
As it starts to become clearer what a post-pandemic world will look like, it is likely that some of these new changes, such as flexible working from home and probable increased screen time, will persist. By offering less calorific, sugar-free functional options, water brands can help consumers cope with increased stress levels and their wish to improve their diets – which in return will drive further growth in this category.
Other news from the department business & finance
More news from our other portals