Karlsberg brews the best lager in the world
Homburger Brewery's products win awards at the World Beer Awards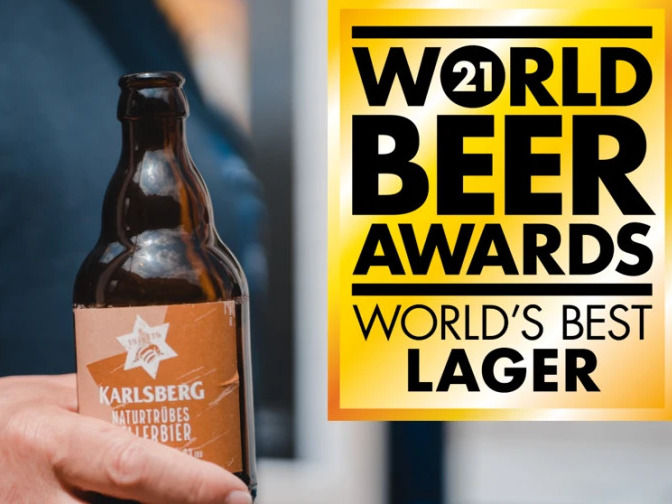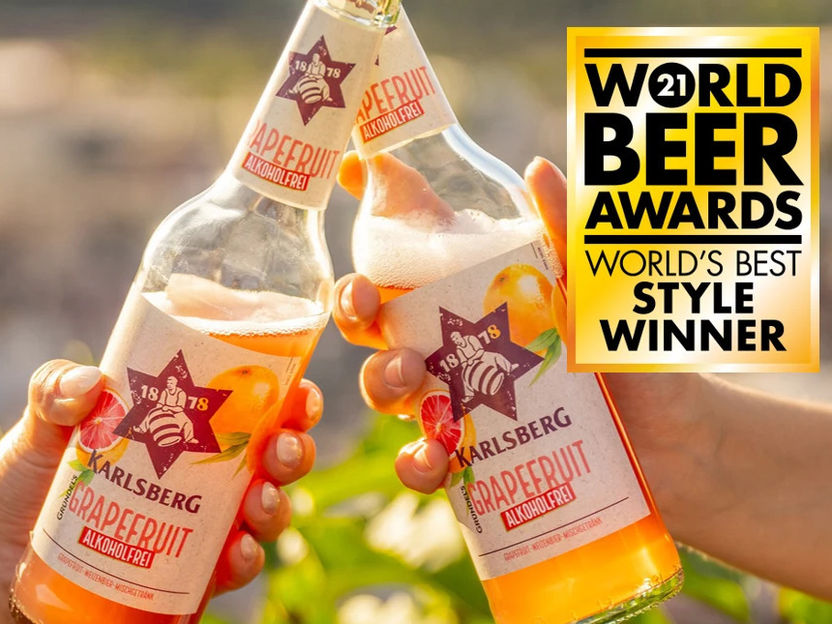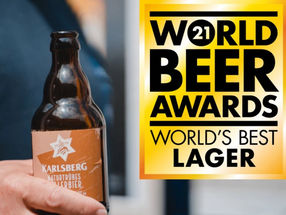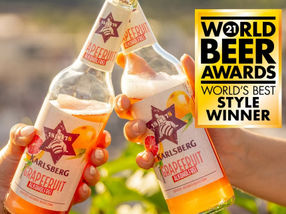 Karlsberg Kellerbier wins in international comparison
The World Beer Awards, held annually in London, are among the most prestigious international beer competitions. In a blind tasting, a jury of experts evaluated the final beers in terms of taste, aroma and appearance. Here, the unfiltered Kellerbier from the Homburger Brewery, with its balance of yeasty notes and tart flavor, prevailed over competitors from the Netherlands, Canada, Chile, Japan, Lithuania, Brazil, the Czech Republic, and Russia. Karlsberg naturally cloudy Kellerbier was not only named the international winner in the Lager Zwickl/ Pale Kellerbier category by the expert jury, but also won the overall Lager category with the World's Best Lager award.
Karlsberg Grapefruit non-alcoholic scores with fruity taste
The Karlsberg brewers can also be proud of the award for their Karlsberg Grapefruit non-alcoholic. The product was named World's Best Style Winner in the "No & Low Alcohol / Flavoured" category. Having already secured the title of Germany's best mixed beer drink with little or no alcohol in August, Karlsberg Grapefruit non-alcoholic entered the final round of the international competition. In the blind tasting, the non-alcoholic beer mix drink with the tangy taste of sun-ripened grapefruit combined with Karlsberg non-alcoholic wheat convinced the jury and prevailed over competitors from Belgium, Canada, the Czech Republic, Spain, Switzerland, Great Britain and the USA.
Karlsberg managing director Markus Meyer and first brewmaster Jürgen Zeimetz are very proud of these awards: "The award ceremony is the reward for really great teamwork and the great passion that goes into our drinks."
Genuine. Enthusiastic. Brewed.
From Saarland to the world: The best lager and the best non-alcoholic mixed beer drink in the world come from Homburg!
Note: This article has been translated using a computer system without human intervention. LUMITOS offers these automatic translations to present a wider range of current news. Since this article has been translated with automatic translation, it is possible that it contains errors in vocabulary, syntax or grammar. The original article in German can be found here.
Other news from the department business & finance
More news from our other portals