The Vegan Society complains to ITV after This Morning fails to highlight environmental impact of dairy during milk tasting segment
21-Oct-2022
-
United Kingdom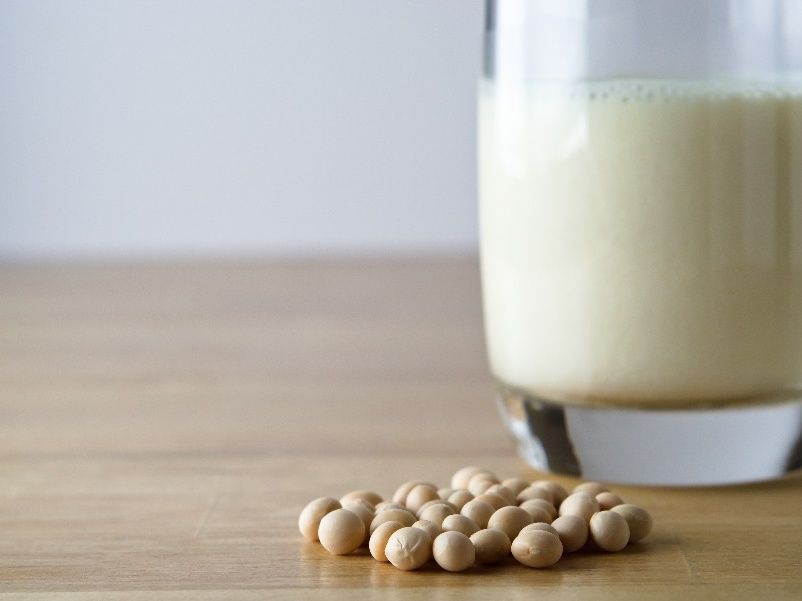 Earlier this month, hosts Holly Willoughby and Philip Schofield were provided with dairy, lactose-free and plant milks including soya, almond, hazelnut, oat, coconut, pea and potato, as consumer journalist Alice Beer ran down some of the positives and environmental drawbacks associated with each type. Almond and soya milk were among the alternatives criticised for water use and deforestation in order to grow soya crops, respectively.  
However, as pointed out by frustrated vegans and eco conscious consumers, the vast quantities of land and water needed to raise dairy cows, including feed provided by soya crops, was not mentioned.  
The Vegan Society has contacted ITV to raise concerns over the imbalance of information, with dairy milk emerging favourably, without so much as a mention of the industry's undeniable impact on global warming and on the Earth's resources.
According to Our World in Data, more than three-quarters (77%) of global soya is fed to farmed animals for meat and dairy production while just 7% of soya is used directly for food products like tofu, soya milk, edamame beans, and tempeh. 
Near the end of the segment, Alice advises that children and teenagers should not replace dairy milk with plant milks because they will miss out on essential nutrients. From one year of age, fortified plant alternatives to milk can be used as a main milk drink.  
The Vegan Society encourages people to opt for fortified plant-alternatives to milk such as soya and pea which provide similar levels of high-quality protein and calcium to cows' milk. Many fortified plant milk alternatives also contain iodine, vitamin B12, vitamin B2 and vitamin D2.
As acknowledged by The British Dietetic Association (BDA): "Plant-based diets can support healthy living at every age and life stage."  
Alice also brings up a myth about oestrogen in soya milk – a common misconception based on its plant components which have a similar, although not identical structure, to the hormone.
According to the BDA: "Research on soya foods is ongoing, but it is clear that soya is a nutritious and useful part of the diet which fits well with healthy eating guidelines and may have multiple health benefits."  
The Vegan Society's Head of Campaigns, Policy and Research Claire Ogley said: "Particularly in the face of climate change, which is already having a devastating impact on communities across the world, it's irresponsible to omit any mention of the high impact dairy milk production has on the environment. It is also misleading for a journalist to make a claim about the health impact of dairy alternative milks during childhood which is contrary to guidance from expert dietitians. Fortified plant milks are safe for anyone over one year of age to consume as part of a well-planned diet which meets all our nutritional needs.
Reliable information on how a plant-based diet can meet the nutritional needs of children and teenagers can be found on The Vegan Society's website." 
The charity has yet to receive a response from ITV regarding the complaint. 
Visit The Vegan Society's Plate Up for the Planet campaign site for information, resources and inspiration for taking steps towards a more environmentally-friendly diet.  
Other news from the department business & finance
More news from our other portals