Bloomberg Gender Equality Index 2023 recognizes HEINEKEN for its equity and parity practices.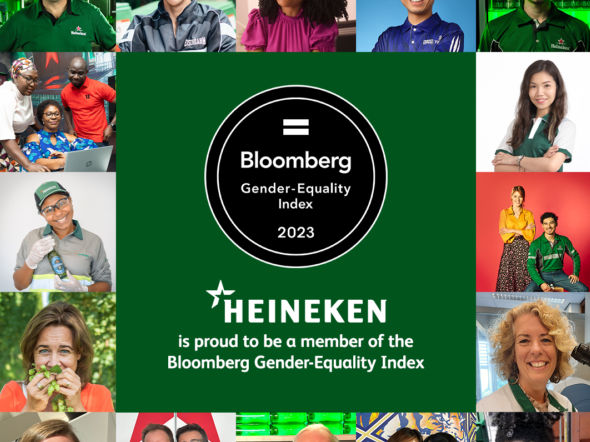 In addition to committing to eliminate any gap in equal pay, HEINEKEN has the objective, according to its Evergreen strategy, to reach 30% of women in senior management positions by 2025 and 40% by 2030, with initiatives launched in 2021 such as Women in Sales or WIN (Women Interactive Network), where 100 women of 36 nationalities have participated in this leadership development program during its last edition.
In HEINEKEN Spain, women already represent 33% of the members of the management committee, with the aim of enhancing equality in a very industrial sector, promoting the talent and development of women with great potential in all areas of the company with initiatives such as:
Programs such as the quarterly forum "Conversaciones con Acento", female mentoring programs such as "Mujeres con Poderío", Women in Sales or Women in Supply.
Equal Pay Plan with 'Equal Pay Certificate' recognition.
"This recognition inspires us to continue working on our equality and inclusion initiatives and to consolidate the programs we have launched in recent years. For us, it is essential to continue making progress so that diversity is fully integrated into our company strategy," said Monica Zai, People Director at HEINEKEN Spain.
This ranking by Bloomberg evaluates the performance of companies that are committed to gender equality initiatives based on five pillars: leadership and talent pipeline; equal pay and pay parity between men and women; inclusive culture; anti-sexual harassment policies; and external branding.
Note: This article has been translated using a computer system without human intervention. LUMITOS offers these automatic translations to present a wider range of current news. Since this article has been translated with automatic translation, it is possible that it contains errors in vocabulary, syntax or grammar. The original article in Spanish can be found here.
Other news from the department business & finance
More news from our other portals