Bayer adds strawberries to its fruit and vegetable portfolio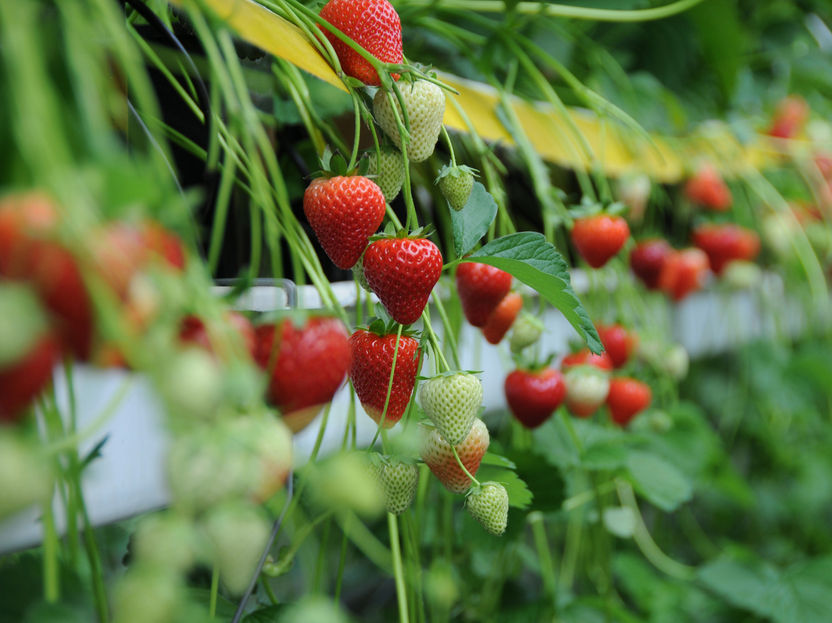 "The strawberry market is the fastest growing compared to all other fruits, and year-round demand exceeds supply. Strawberries are in high demand in supermarkets and account for 23 percent of total fruit sales," explains Inci Dannenberg, head of Bayer's vegetable seed business. "Bayer's entry into the strawberry market allows us to offer growers high-quality varieties combined with innovative crop protection products and digital solutions. Adding strawberries to our portfolio is a natural evolution of our business. We are currently seeing the same with many of our customers."
The NIAB strawberry breeding program has been in existence for more than 40 years and has its roots at the East Malling Research Station in Kent, England. It has been synonymous with excellent innovation in fruit and vegetable production for some time.
"NIAB has built a strong foundation in strawberry production at the East Malling Research Station and we are proud that it will now be continued by Bayer," says Mario Caccamo, CEO of NIAB. "Not only will this allow Bayer to bring innovation more quickly to growers in the U.K., but it will also bring our strawberries to more growers and consumers around the world."
Strawberry growers who choose protected cultivation have more control over crop management, pests and disease. There are also clear advantages in terms of consistently high fruit quality and harvest reliability. Crops grown under shelter require less water than crops grown in open fields and have the potential for a longer shelf life because they can be grown closer to the end consumer, eliminating long transportation distances.
"We have already built a strong foundation in precision breeding and are excited to now apply our approaches to strawberries," said JD Rossouw, head of fruit and vegetable research at Bayer's Crop Science Division. "By using these technologies, we will further develop NIAB's research program to provide high-quality strawberries to growers and the entire value chain."
Bayer's vegetable seed business supports a wide range of growers with 20 different crops and thousands of seed varieties. The focus is on products that cater to the preferences and desires of consumers around the world. Key crops include tomatoes, cucumbers, beans, broccoli, carrots, cauliflower, eggplant, lettuce, melons, onions, peppers, spinach, corn, and watermelons. Sales of the business in 2022 amounted to 717 million euros.
The acquisition is expected to be completed by Jan. 1, 2024.
Note: This article has been translated using a computer system without human intervention. LUMITOS offers these automatic translations to present a wider range of current news. Since this article has been translated with automatic translation, it is possible that it contains errors in vocabulary, syntax or grammar. The original article in German can be found here.
Other news from the department business & finance
More news from our other portals