European packaging industry under one roof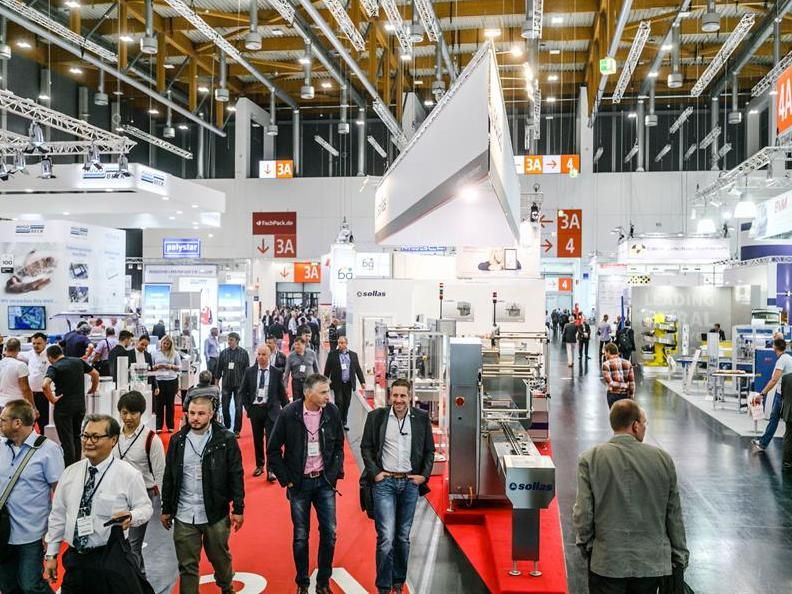 The new navigation tool was designed on the principle "Find, don't search!" and will make it easy for visitors in future to quickly find the most important exhibitors, products, presentations and news items that best match their interests and requirements at FachPack, even in the run-up to the event. The new industry guide helps answer the question: "For which sector are you seeking a packaging solution?" There are seven areas to choose from: food and beverages, pharmaceuticals and medical technology, cosmetics, chemicals, automotive, consumer goods and industrial goods. A simple click then displays all exhibitors offering products and/or services for the selected sector, as well as suitable presentations in the supporting programme and news items on the website.  
Online exhibitor and product search
The industry guide also provides a direct link to the website's exhibitor and product search function. This is where visitors can find out in advance about all the relevant exhibitors with their product innovations, create wish lists and make personal notes. It is also possible to contact exhibitors of particular interest or inquire about making an appointment to visit them at their stand. Users can also subscribe to a newsletter tailored to their personal interests that provides information about new exhibitors and products. Naturally, these resources from the exhibitor and product search can also be accessed on mobile devices.
Professional audience from commerce and industry
FachPack covers a comprehensive range of products and services from the entire packaging process chain, from packaging materials and machines to packaging printing, logistics systems and services. This is why it is a worthwhile event for all companies that produce and/or package consumer or industrial goods. It attracts manufacturers and users of primary, secondary and tertiary packaging alongside their sub-contractors and equipment suppliers. They come primarily from the sectors food and beverages, pharmaceuticals and medical technology, cosmetics, chemicals and automotive.
Other news from the department business & finance
More news from our other portals