Arla Foods and Kraft Heinz agree on brand license for cheese business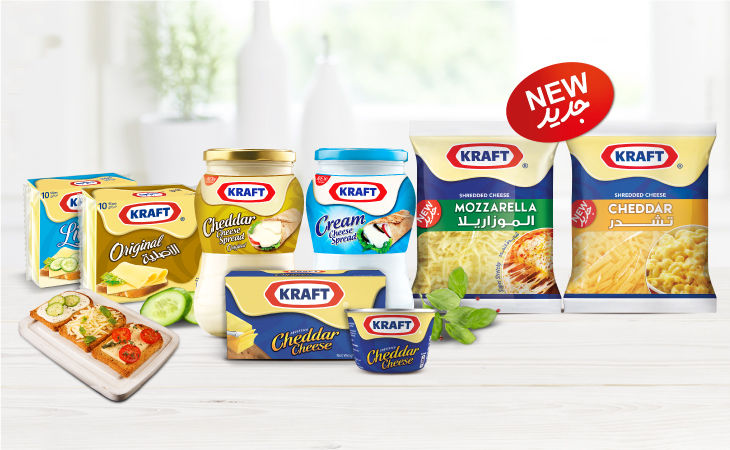 "We are very pleased about this agreement with Kraft Heinz. It ensures an important continuation of the business taken over from us. This is also good news for the many millions of consumers in the region who know and love Kraft cheese products. By combining the Kraft cheese portfolio with our own Puck® range, we are assuming market leadership in the cheese category. Now we can offer customers and consumers the two strongest cheese brands on the market," says Tim Ørting Jørgensen, Executive Vice President of international business at Arla Foods.
The new fee-based license allows Arla to use the Kraft brand for cheese products. Exceptions are Macaroni & Cheese and packaged food products containing a combination of cheese and other foods, such as cheese and crackers. Further details of the license agreement will not be disclosed.
In December 2018, the European dairy cooperative Arla Foods announced an agreement with the American company Mondeléz International to acquire its processed cheese business in the Middle East
. This is licensed under the Kraft brand. The transaction was completed with the complete takeover of the acquired business on May 28, 2019. In addition, Arla acquired a state-of-the-art cheese production facility in Bahrain. Arla now has the opportunity to further expand the production of branded cheese in the Middle East and North Africa (MENA) region and increase supply chain efficiency.
The MENA region is one of the key geographic regions in Arla's Good Growth 2020 strategy. Since 2010, Arla has more than doubled its sales in the MENA region, Arla's largest market outside Europe, through strong positions of the Puck® brand in the cheese category, the Lurpak® brand in the butter and fat spreads category, and the Dano® and Arla® brands in the milk powder and UHT milk categories. In 2018, Arla's retail and foodservice turnover in the MENA region was 560 million euros.
Note: This article has been translated using a computer system without human intervention. LUMITOS offers these automatic translations to present a wider range of current news. Since this article has been translated with automatic translation, it is possible that it contains errors in vocabulary, syntax or grammar. The original article in German can be found here.
Other news from the department business & finance
More news from our other portals