Immunity boost with ice cream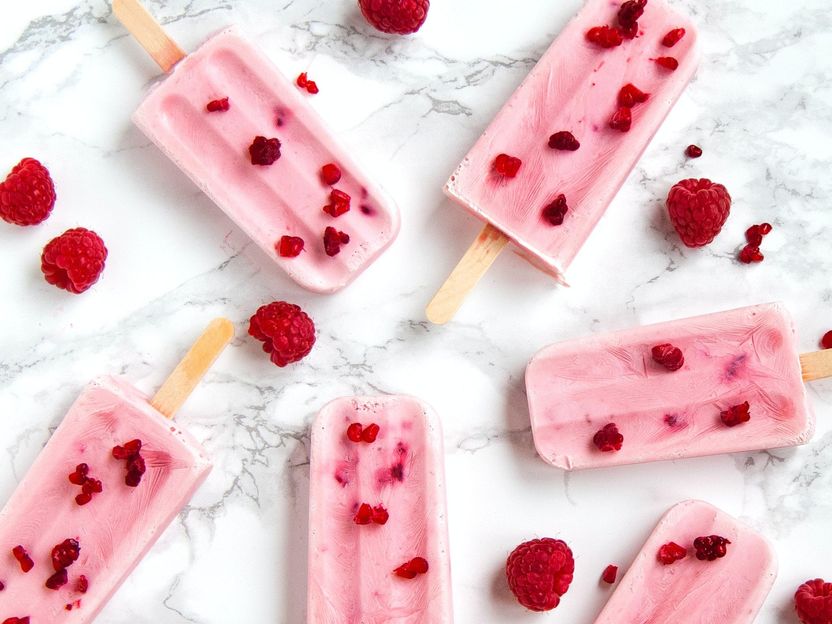 Photo by Daniel Öberg on Unsplash
Supporting children's immune systems was already a priority for parents. Nearly half of US parents who give vitamins, minerals and supplements (VMS) to their children cite immune health as the reason. Nearly three in five US parents of children under 12 years old have used a multivitamin specifically designed for children, according to Mintel US research on children and health.
However, nearly half of UK parents of children under 16 years old claim it is difficult to find VMS that their children will take, according to Mintel UK research on vitamins and supplements. Given that a quarter of German parents have been more interested in foods to support the immune system since the start of COVID-19, fortified foods for children warrant attention.
Consumers are seeking healthy ice cream for children
Just over a fifth of US frozen treat consumers who are parents said they wished there were more healthy options of frozen treats for their kids. The prevalence of sweet treats, enjoyed by more than two-thirds of UK children after the main course of a meal, in children's diets highlights the huge opportunity for offering healthier sweet treat options.
A handful of healthier ice creams for children exist, such as Little Jude's Fruit and Veg Rockets, which include real fruit and vegetables. Such products are likely to appeal to nearly half of US parents with kids under 18 in the household with at least some responsibility for preparing family meals who cite health as the number one priority when buying snacks for children.
The few global ice cream launches targeted at children that feature fortification claims tend to simply include vitamin C or D without making immune system boosting claims.
Tailor immune-boosting ice cream to children
Very few ice cream launches across the globe make functional immune health claims. COVID-19 has, however, prompted Dairy Day in India to launch immunity-boosting ice cream.
The handful of immunity-boosting ice creams on the market are not tailored towards children, and while there are isolated examples of research into ice cream designed to boost children's immunity, such products represent a gap in the market.
Over two-thirds of UK parents buy ice cream and desserts specifically for children, according to Mintel UK research on children's eating habits. Brands should, therefore, ensure that ice cream launches are targeted towards children in response to the importance parents place on child-friendly foods.
Support the immune system with gut-friendly ingredients
Many consumers are cognizant of the link between gut health and the immune system, with, for example, more than half of Spanish consumers agreeing that consuming foods with gut-friendly ingredients can help to support your immune system. With much media attention given to the importance of maintaining digestive health, it's unsurprising that a sizeable group of UK parents are interested in ice creams with gut health benefits.
However, it's difficult to make digestive health claims on-pack under EFSA regulations, and using the terms probiotic or prebiotic is very difficult in the EU region. Some ice cream brands over recent years have alluded to digestive health benefits by calling out added fibre on pack.
Nearly two-thirds of Chinese consumers say their children have eaten probiotic supplements, highlighting the existing interest in good gut health for children, according to Mintel research on China health supplements.
Ice creams with digestive claims could dial up immunity benefits
Global ice cream launches with prebiotic, probiotic or digestive claims are niche, but interest in immune health may open opportunities for launches with these claims.
Such examples as Guuud Greek Yogurt Ice Cream and Dos Pinos Strawberry Yogurt Ice Cream specifically refer to digestive health, but not immunity. Brands making digestive claims could call out the immunity benefits of maintaining good gut health.
Twisted Health Treats calls out digestive and immunity claims
Australian brand Twisted Health Treats has a range of ice creams claiming to contain one billion live and active probiotics per tub which are said to boost immune and digestive systems. The brand launched into the US in June 2020.
The brand uses the probiotic strain bacillus coagulans GBI-30, 6086, which, according to the producer, is said to help regulate the protective cytokines (bodily proteins) which can fight colds and the flu.
While not positioned specifically for children, the small tub format and low-calorie positioning are likely to appeal to parents. The brand's overt messaging relating use of probiotics to digestive and immune health is particularly relevant during the time of COVID-19 and beyond.
What Mintel thinks
COVID-19 has increased the interest in immune-boosting foods, particularly among parents. As an integral part of children's diets, sweet treats such as ice creams form an ideal host for nutrients to boost the immune system. Products claiming gut health benefits can play a role as such ingredients are intrinsically linked with boosting the immune system. However, brands must communicate such links clearly on packaging to aid the consumer.
Other news from the department business & finance
More news from our other portals