Just Spices Expands to U.S. Market
Kraft Heinz brings Europe's beloved direct-to-consumer spice brand to America to accelerate its Taste Elevation portfolio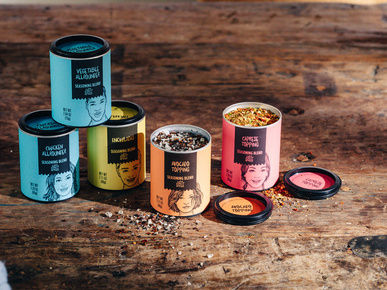 "Just Spices will elevate the overall cooking experience for American families, just as it has done in Europe for nearly a decade," said Carlos Abrams-Rivera, Executive Vice President & President, North America, Kraft Heinz. "Bringing together Just Spices' high-quality product, data and direct-to-consumer capabilities with Kraft Heinz's scale and brand loyalty creates the perfect storm to disrupt the U.S. spice category as we know it."
Launched in 2014, Just Spices trailblazed the category with its 170-plus product portfolio that includes offerings for diverse meal occasions ranging from breakfast and light snacks to salads and baking, and a broad range of savory, sweet, classic, and exotic flavors. Just Spices' growing business sells approximately 70 percent of its ready-made and one-step spice blends directly to consumers, with its remaining sales through major grocery retailers both in-store and online in Germany, Spain, Austria, UK and Switzerland.
Just Spices' approach to machine-learning product innovation is geared towards the needs of younger, flavor-forward families. The brand's advanced analytics allows it to identify early consumer trends and flavor preferences by region, and based on consumer sentiment for these trends, Just Spices creates, customizes and optimizes its product line accordingly.
"Just Spices blends have become household staples in many countries throughout Europe, and we're thrilled to bring Americans the opportunity to cook with more creativity and flavor," said Nadja Francis, U.S. General Manager at Just Spices. "Making a delicious homemade dish shouldn't be complicated. We take the guesswork out of cooking and meal-prepping any dish – whether it's with our toppings, our blends or our Allrounders. We're not selling ingredients; we're selling meal solutions. From the colorful labels to the versatile flavors and unique applications, consumers will never be bored in the kitchen again."
Unlike many spice brands, Just Spices focuses solely on blends, creating three different categories to match specific usage occasions without the need to invest in a pantry full of spice jars: Allrounders, Seasonings, and Toppings. The initial launch of Just Spices in the U.S. will include ten of its community-favorite products: Chicken Allrounder, Vegetable Allrounder, Pasta Allrounder, BBQ Allrounder, Salmon Allrounder, Caprese Allrounder, Egg Topping, Avocado Topping, Fajita Seasoning and Enchilada Seasoning.
Other news from the department business & finance
More news from our other portals
Something is happening in the food & beverage industry ...
This is what true pioneering spirit looks like: Plenty of innovative start-ups are bringing fresh ideas, lifeblood and entrepreneurial spirit to change tomorrow's world for the better. Immerse yourself in the world of these young companies and take the opportunity to get in touch with the founders.