How the Cornetto got (and keeps) its crunch
12-May-2023
-
United Kingdom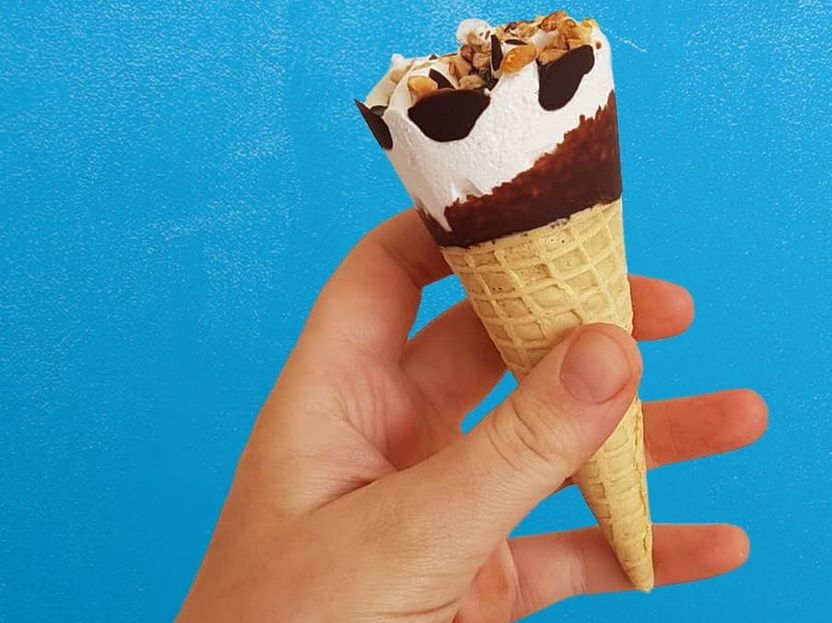 "Cornetto is a complex product – rather like building a car, it has many different components that must interact perfectly," says Dr Julie Merrick, Head of R&D, Global Ice Cream Brands. "Our job is to ensure they all work together to create the superior creamy and crunchy experience that consumers love.
"A Cornetto's crunchiness is delivered by its iconic cone with its characteristic chocolatey tip ," she continues.
"And to achieve the perfect crunchy cone experience we need four things:
Controlled cone storage

We want every cone to remain as crunchy as when it is freshly baked, so that it retains that indulgent, buttery, bakery taste. That means ensuring how and where we store the cones is well controlled for both humidity and temperature.
An inside chocolatey layer
This prevents the ice cream from making direct contact with the wafer cone. Sounds simple but it's not! A specifically designed spray of evenly coated chocolate goes onto the wafer. This prevents the migration of water into the cone and stops it from going soggy. After this stage is completed, the cone is ready for us to add the ice cream.
Its packaging sleeve
Cornetto's branded sleeve provides a strong barrier that stops water penetration from the external environment. To be fully effective, it extends above the top rim of the cone.
The perfect pitch when you bite into it
Sound is the primary sense involved in how crunchy something appears. If it sounds crunchy, it tastes crunchy.
"We worked with sensory experts to make sure our Cornetto cones deliver a satisfyingly crunchy sound. We even got the public to help us test it by asking which sounds they liked best on headphones. The 'perfect crunch' stamp is on all Cornetto packaging worldwide."
A little extra something for your tastebuds
No Cornetto is complete without a topping! As well as the cone, a sprinkle of roasted nuts on top of the Cornetto crown provides added crunchiness and an additional flavoursome crunchy note to the product eating experience. YUM!
Other news from the department business & finance
More news from our other portals